Gwyneth Paltrow Has 'Meltdown,' Starts Smoking As J Law & Chris Martin Reunite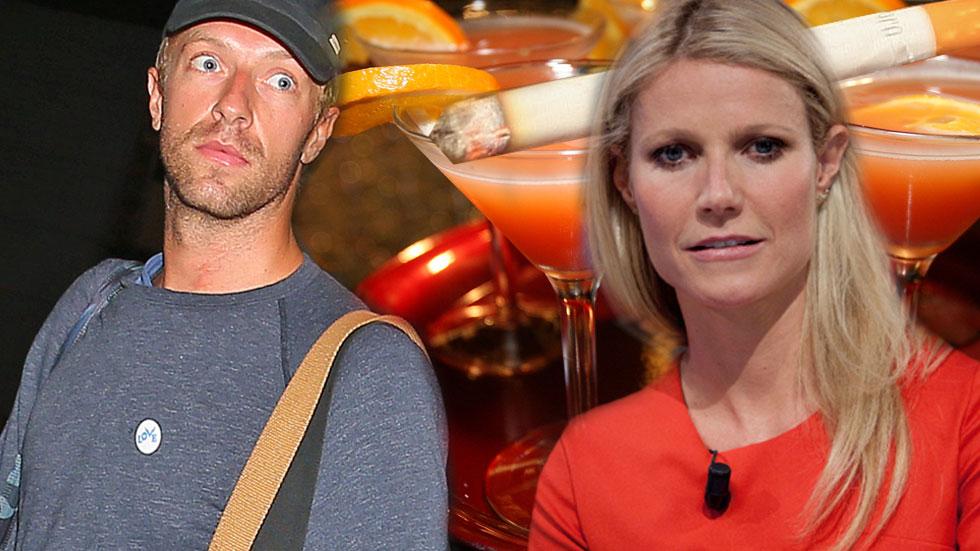 Gwyneth Paltrow is so desperate to win back her hubby Chris Martin that she is reportedly 'smoking' to calm her nerves.
In Touch says that the Goop founder's rivalry with her ex's on-again love Jennifer Lawrence is to blame.
The Hunger Games actress recently reunited with the Coldplay front man after a brief break-up and their renewed love has allegedly unnerved Paltrow.
According to a source, after Lawrence, 24, was spotted at Martin's Malibu home on October 30, the Iron Man star allegedly reached for her pack of cigarettes.
Article continues below advertisement
"The next day, Gwyneth had a major meltdown," says the insider, who claims Paltrow started smoking and wanted to get her driver to stop so she could get a drink as they made their way to a photoshoot.
"She never smokes or drinks like that," the person says. "So everyone knew something was up. She was a mess all day."
The mother of two is known for her stringent healthy lifestyle and apparently only allows herself one cigarette a week – on Saturdays.
However, October 31 was a Friday. And not only was she smoking, the source alleges that she "started frantically texting Chris."
Rumors have surfaced that Paltrow's hands-on relationship with her estranged husband allegedly drove a wedge between 37-year-old Martin and his girlfriend.
A source close to the couple says, "Jen and Chris hit a glitch in their relationship for about a week because Gwyneth was occupying all of his time."
But the singer apparently "reassured Jennifer there was no reconciliation with Gwyneth and her attempts to manipulate him weren't working."
In the meantime Paltrow allegedly still holds a soft spot for her ex.
An insider said, "It seems she's still in love with Chris, but it's hard to tell her true motives."