Exclusive
Selena Gomez Reunited With Ex Justin Bieber 'Against Her Parents Wishes,' Who Are Now Monitoring Their Every Move!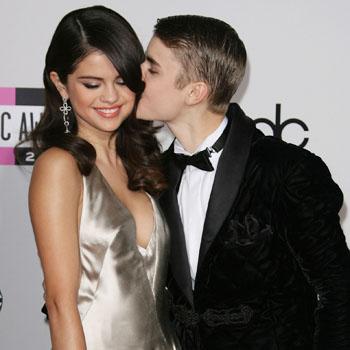 Selena Gomez is rebelling against her parents by hooking back up with bad boy ex, the pint sized pot head Justin Bieber, RadarOnline.com has exclusively learned.
Gomez's mom Mandy and stepdad Brian are "vehemently" opposed to Bieber, 20, said one source, with the parents "convinced" Bieber was responsible for driving their broken-hearted daughter to a secret stint in rehab last January.
"It's definitely against her parents wishes," a source close to the 21-year-old "Come and Get It" singer told RadarOnline.com.
Article continues below advertisement
"But they don't have any control over her. She's pulling the, 'Who makes the money around here?' card! It's a sh*t show behind-the-scenes."
As RadarOnline.com previously reported, the former Disney princess — who first made her debut appearing as Gianna in Barney & Friends and starred in Wizards of Waverly Place — had been experimenting with marijuana and prescription drugs, including Xanax and Ambien during her on-again and off-again romance with Bieber.
"Her friends and family became increasingly worried that there might be a serious problem with Selena," said one source.
"Particularly, her parents. The partying was, at times, wild. They wanted to help her — and they very much encouraged her to go to rehab. Others very close to her also urged her to seek professional help."
She was admitted to Dawn at The Meadows recovery facility in Wickenburg, Ariz., on Jan. 5. According to its website, Dawn at The Meadows rehab specializes in patients 18 to 26 years old who are struggling with emotional trauma, addiction or dual diagnosis concerns.
Article continues below advertisement
But Gomez checked out soon thereafter and was soon back out in Hollywood boozing.
Stunning those close to her, Gomez reunited with Bieber last Friday when they were spotted having breakfast together in Texas.
The young lovebirds dined at Don Pepe's Restaurant in McAllen, where the restaurant manager confirmed they flaunted their rekindled love.
"They were kissing," Lori Johnson said.
"They were sitting next to each other hugging and kissing in front of the staff. They weren't hiding it and seemed to be boyfriend and girlfriend."