Back Together? Jon Gosselin Talks Reuniting With Estranged Ex, Kate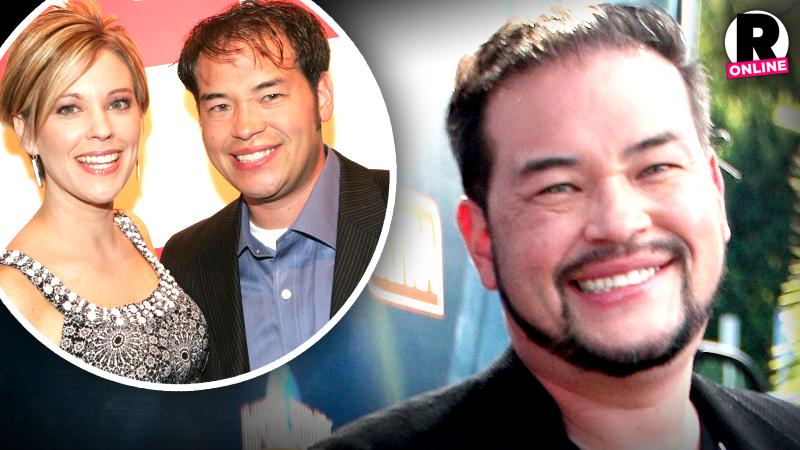 Is reality television about to get a major blast from the past, thanks to Jon Gosselin?
"I was thinking Kate and I could do a televised sit-down with a doctor and work out our differences, because our kids are suffering," Gosselin, who was canned from Jon & Kate Plus 8 in 2009, tells Life & Style.
And while it seemed Kate wanted nothing to do with her ex before, she appeared to have a change of heart when she was spotted with her Jon at a yard sale she held in Wernersville, Penn., on October 25.
Article continues below advertisement
Despite the appearance of togetherness, don't get any hopes up that the ongoing war between the two has a chance of ceasing anytime soon.
As RadarOnline.com exclusively reported, Jon went to the sale for one reason: "He literally just went there to pick up his stuff," revealed a source. "He heard about the sale and was planning to go all week."
As for the unemployed dad's relationship with Kate, he confesses to making a tiny effort to come to some sort of agreement concerning their kids — 14-year-old twins Cara and Mady, and 10-year-old sextuplets Alexis, Hannah, Aaden, Collin, Leah and Joel.
MORE ON:
Jon and Kate Plus 8
"We're divorced, but why can't we co-parent?" Jon, 37, asked Life & Style, before adding, "I've brought it up and Kate says, 'Absolutely not.'"
Recalling the memory only served to get Jon fired up about his 39-year-old estranged wife.
"I would love for her to admit to dating her bodyguard Steve Neild, and her boob job!"
Since Kate has denied both those rumors before, it seems Jon may have to once again shelve his return-to-television dreams.