The Frenemy War Continues! Katy Perry Friend DJ Diplo's 'Tiny Booty' Crack At Taylor Swift Draws Fire From Lorde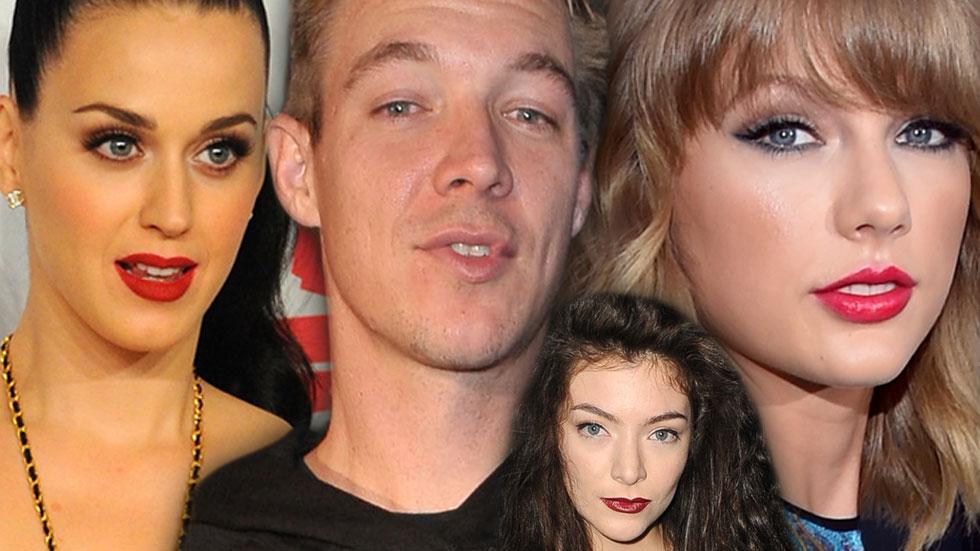 We're taking it DJ Diplo isn't short for diplomat.
The EDM standout — who's Katy Perry's rumored beau — shook the pop music community to its' very foundation Wednesday after firing a cruel shot at Taylor Swift, prompting another Grammy winner in Lorde to chime in, turning the tables on the record-spinning pot-stirrer.
Here's how it all went down:
Diplo started the whole mess tweeting, "Someone should make a kickstarter to get taylor swift a booty" — a suggestion one of his 1.3 million followers took to heart, creating a Fundly page touting the "Get Taylor Swift a Booty Campaign" in hopes of raising $3,500 to help the 1989 artist to pad her rear.
Article continues below advertisement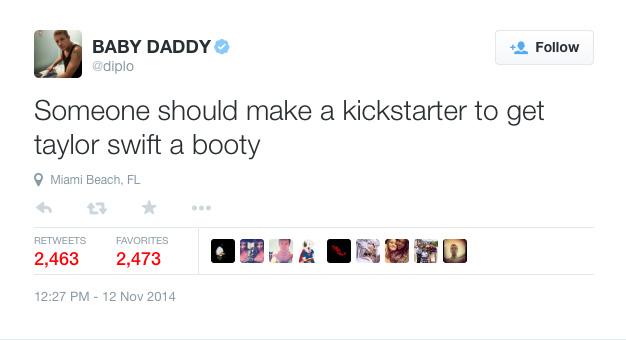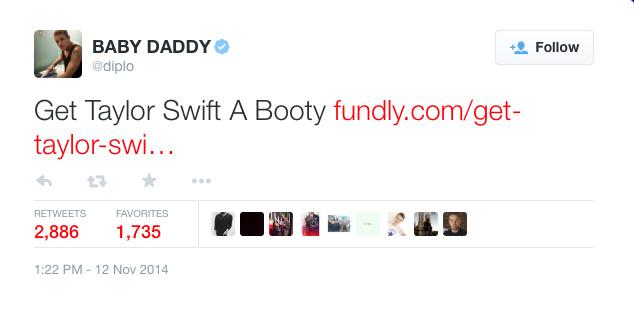 Many of Swift's fans erupted in anger toward the DJ-producer, whose real name is Wesley Pentz, calling his stunt out as a plot to impress his rumored love, the "I Kissed A Girl" singer.
The "Royals" singer however, popped up to fight fire with fire, tweeting at the DJ, "@diplo should we do something about your tiny penis while we're at it hm" — an idea so popular it was re-tweeted more than 25,000 times.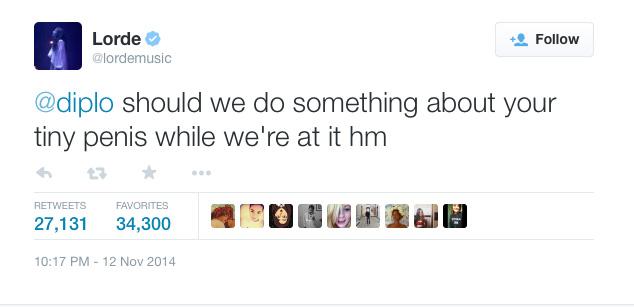 As RadarOnline.com previously reported, much speculation and Twitter feedback pinned the entire melee on the Perry-Swift feud, as Swift all but named the "California Gurls" singer in a September Rolling Stone interview talking about her song "Bad Blood," making allusions to a rivalry with an unnamed musical peer.
She said, "For years, I was never sure if we were friends or not," noting that the singer would make remarks at award shows that would have her questioning, "Are we friends, or did she just give me the harshest insult of my life?"