This Is The Part Of Me ... That's Scandalous! Katy Perry's 13 Biggest Secret's REVEALED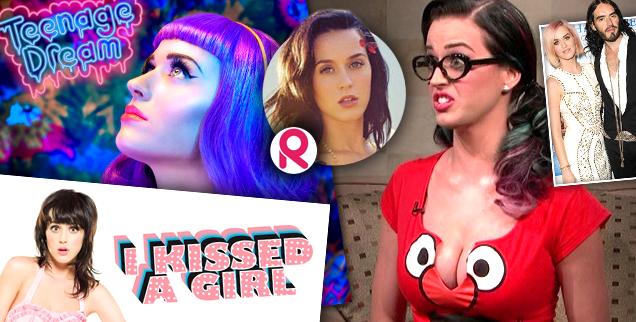 As Katy Perry kicks off her Prismatic World Tour we take a look back at the secrets and scandals that have marked the singer's life thus far…
Article continues below advertisement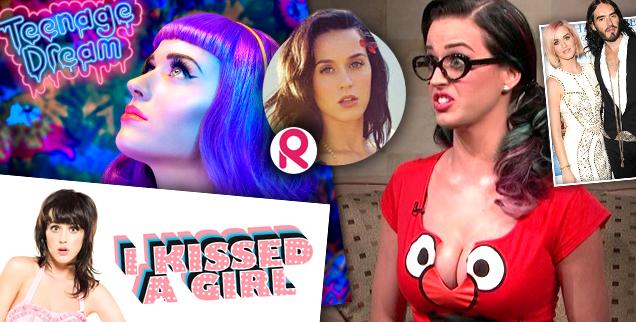 As Katy Perry kicks off her Prismatic World Tour we take a look back at the secrets and scandals that have marked the singer's life thus far…
Taylor Swift, Katy Perry and Miley Cyrus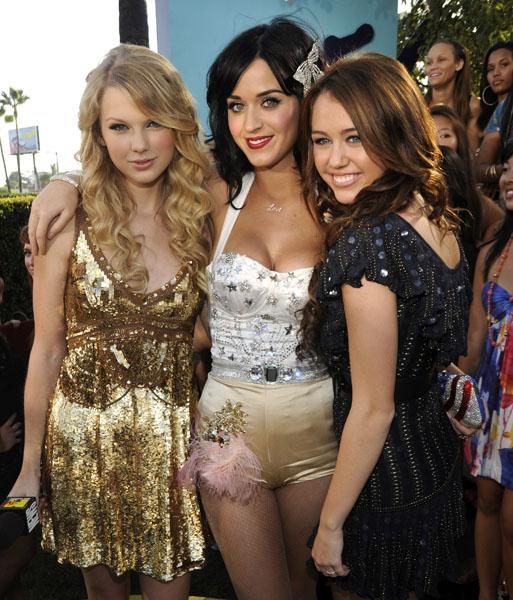 1. Locks of Love
In 2013 Katy revealed a "creepy, but awesome" secret – that she keeps locks of Miley Cyrus and Taylor Swift's hair. At a release party for her album Prism, the singer told Mario Lopez: "One of the first times I went to the Grammys, I got to share a dressing room with Miley Cyrus and Taylor Swift. And I asked for a lock of their hair from each of them… I put little bows on them individually and put them in my purse."
Katy Perry and Mick Jagger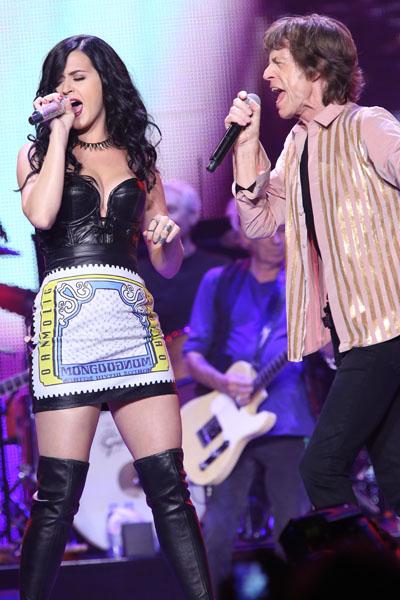 2. Mick Jagger
"Perhaps she is confusing him with someone else." That's what a rep for Mick Jagger said in 2013 after hearing that Katy had told an Australian radio show that the Rolling Stone had hit on her when she was 18. The pop star alleged that the aging rocker put the moves on her over dinner around the time she sang background vocals on his 2004 single Old Habits Die Hard.
Article continues below advertisement
Katy Perry and Jimmy Kimmel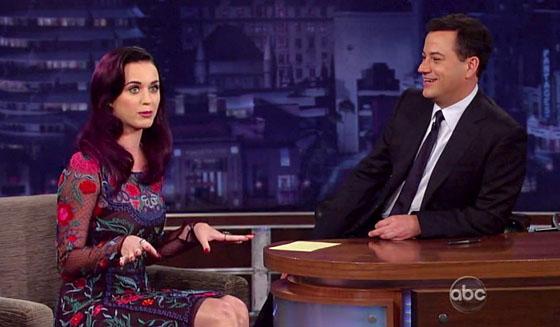 3. Big Sister
In a 2012 interview with Jimmy Kimmel, Katy revealed a family secret – that her older sister was allegedly kicked out of the house for shoplifting when they were growing up. The singer, who was raised by strict evangelical Christians, told the late-night talk show host: "She's sinned maybe once in her life and that one sin had her kicked out and moved to Arizona, because she stole, like a bra and panty set from Macy's. She had to go and live with…another family…for a couple of months."
Article continues below advertisement
Katy Perry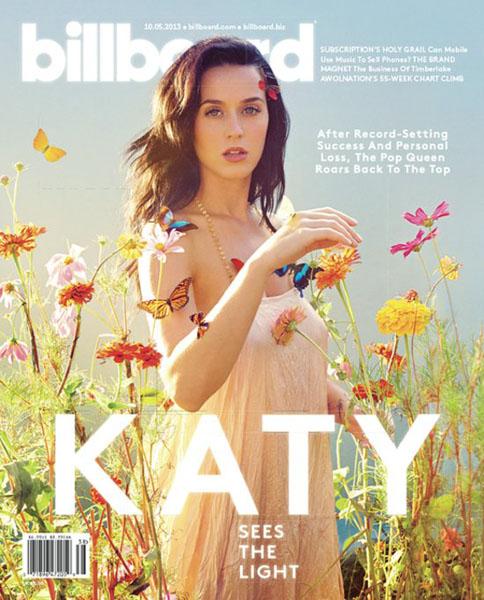 4. Suicidal thoughts
In a 2013 interview with Billboard, Katy revealed that she considered ending her life following the break-up of her brief marriage to Russell Brand. She told the magazine that the song By the Grace of God reveals just "how tough it really was at a certain point." She added: "I asked myself: 'Do I want to endure? Should I continue living?' All the songs are real-life moments."
Article continues below advertisement
Sara Bareilles and Katy Perry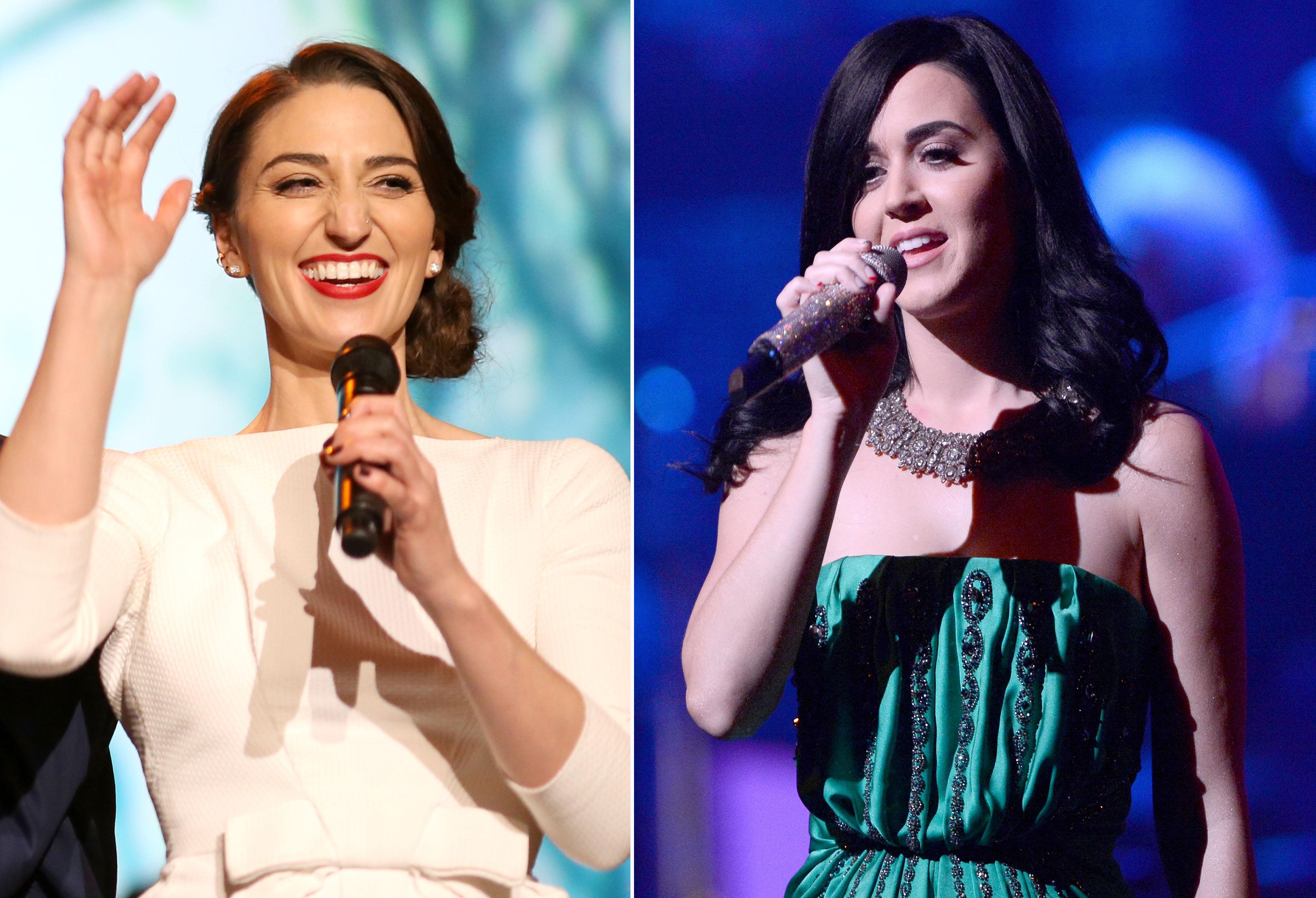 5. Is Her Hit Song 'Roar' A Rip-Off?
Played side by side the two songs sound very similar. So it's easy to understand why some fans believe that Katy Perry's smash hit song Roar is more than a little similar to Sara Bareilles' single Brave. But while websites from Buzzfeed to Jezebel have pointed out the uncanny similarities, Bareilles thinks it's a storm in a teacup, telling Entertainment Weekly: "People really felt like Katy was ripping me off, and I disagree."
Article continues below advertisement
Katy Perry and Russell Brand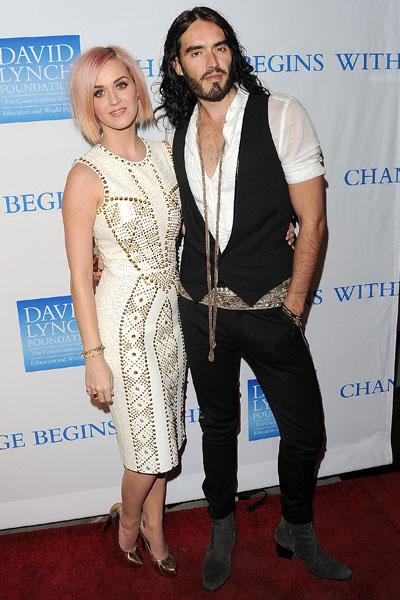 6. Dark Marriage Secret
In a 2013 interview with Vogue Katy hinted that there is a dark, murky reason that her marriage to Russell Brand ended after a year. She told the magazine she stopped blaming herself for the split because she found out "the real truth, which I can't necessarily disclose because I keep it locked in my safe for a rainy day." Then, adding to the mystique, she said: "I let it go and I was like: This isn't because of me; this is beyond me."
Article continues below advertisement
Kieth Hudson and Katy Perry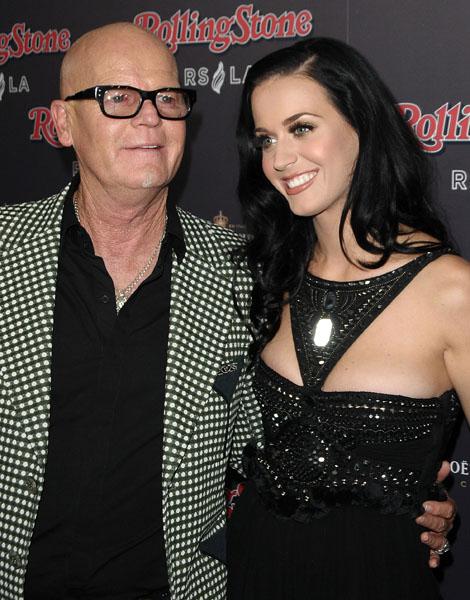 7. Half-sister
Las Vegas resident Jodi Hudson revealed she is Katy Perry's half-sister in an explosive interview with Star in 2012. The then 43-year-old is the oldest child of Keith Hudson, the singer's evangelical Christian father who she claims turned his back on her after his first marriage ended. Jodi says she only met her famous sibling once, when Katy was "about four or five," when she spent a night at the Santa Barbara home where their father raised the future pop star.
Article continues below advertisement
Katy Perry and Johnny Lewis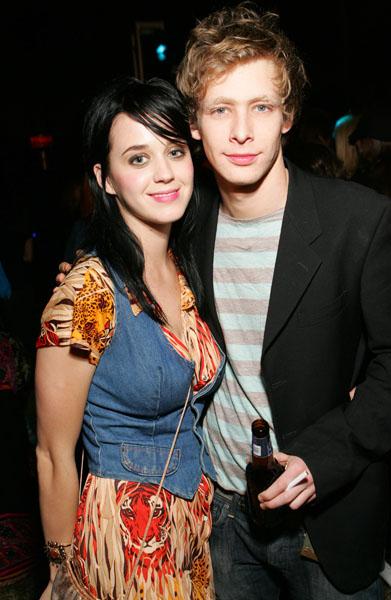 8. Johnny Lewis
It was a death that shocked and puzzled L.A. residents and devastated Katy Perry. In 2012 cops were called to the home of Catherine Davis, after neighbors said they heard the 81-year-old screaming. When they arrived they found the elderly woman dead and the lifeless body of Sons of Anarchy actor Johnny Lewis in the driveway. Lewis, 28 – who reportedly killed the woman's cat and beat her to death – was Katy's ex-boyfriend.
Article continues below advertisement
Keith Hudson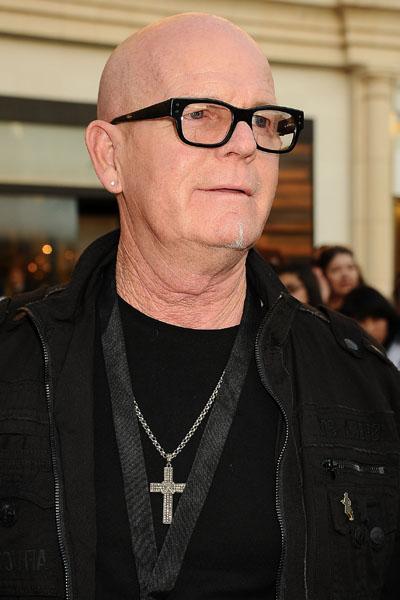 9. Her Controversial Parents
"With the help of God, it will not happen again." That's how Keith Hudson ended his apology for the anti-Semitic sermon that he delivered in an Ohio church in January 2012. Katy Perry's father told the congregation at the Church on the Rise in Westlake that the way "to make the Jew jealous" is to "have some money, honey." Abraham Foxman, the national director of the Anti-Defamation League, which originally criticized the evangelist preacher's sermon, accepted Hudson apology.
Article continues below advertisement
Katy Perry and Elmo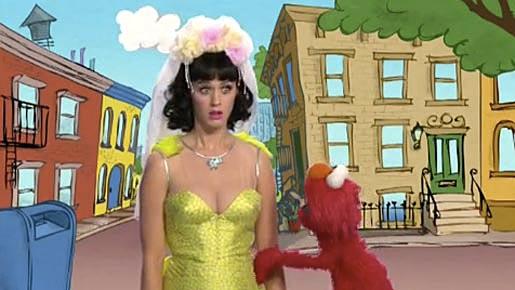 10. Sesame Street
Plunging necklines and Sesame Street apparently do not go together. Makers of the long-running children's TV show were forced to scrap a 2010 segment featuring Katy – wearing a low-cut dress – singing to Elmo. The furry puppet may have been tickled by the I Kissed A Girl star's performance but the parents who complained apparently were not.
Article continues below advertisement
Katy Perry's Dark Horse video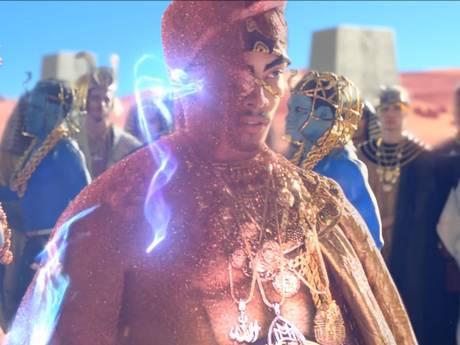 11. Blasphemy
In February 2014 thousands of people around the world signed an online petition to ban Katy Perry's Dark Horse video from YouTube. The complaint was that at "01:15 into the video…a man is shown being burned whilst wearing a pendant (also burned) forming the word 'Allah', which is the Arabic word for God." Shazad Iqbal from Bradford, England who initiated the petition apparently won because the video was subsequently edited to remove the offending image.
Article continues below advertisement
Katy Perry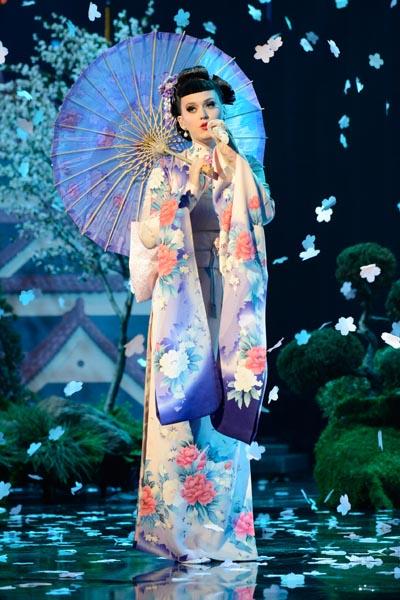 12. Geisha Controversy
After performing her song Unconditionally while dressed as a geisha girl at the 2013 American Music Awards, Katy Perry was branded a racist by some members of the Japanese community. Addressing the furor, she later told GQ: "All I was trying to do is just give a very beautiful performance about a place that I have so much love for and find so much beauty in…"
Article continues below advertisement
Angela Hudson and Katy Perry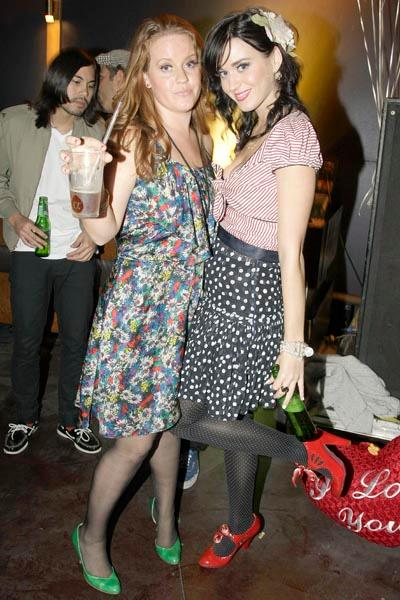 13. She Filmed Her Sister Giving Birth
Earlier this year – in between dissing Miley Cyrus for trying to French kiss her at one of the singer's concerts – Katy Perry told an Australian breakfast show that she helped to film her sister giving birth at home. The pop star said that, in addition to being "like an assistant doula," she was "like Martin Scorsese, filming everything, getting in there."