Under Siege Kendra Wilkinson Recalls First-Time Sex With 78-Year-Old Hugh Hefner – At 18!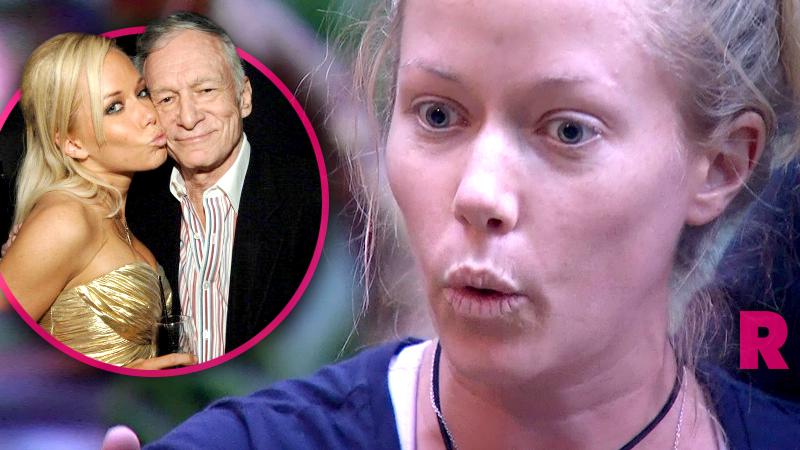 Kendra Wilkinson's sat through months of hearing about husband Hank Baskett's sexual dealings with a transsexual model; on Monday, she might given Hank a taste of his own medicine, as she told the world about her first time making love with Playboy icon Hugh Hefner – at the tender age of 18, to boot.
The details came pouring out of the 29-year-old during Monday's England edition of I'm A Celebrity, Get Me Out Of Here!, where the Playboy Playmate regaled co-star Melanie Sykes with the details of the May-December tryst.
Article continues below advertisement
Kendra said when she met the then-78 Playboy founder 10 years ago, "Hef asked me to be one of his girlfriends, and live in the mansion and I was like, 'Hell yeah, I'm there!'
She noted that she "was living in this small-a*s apartment" at the time, and had been "praying for anything to get me out of there."
"I just wanted to party, and I had a damn good time, it was so fun."
Kendra said she "knew nothing about Playboy," and had "just graduated high school" at the time.
"I moved in and weeks went by and I didn't know that sex was involved."
When Sykes asked Wilkinson if she felt like she was "obligated to have sex with" the Hef by moving in, the Girls Next Door star said "You're not obligated, it's your choice."
Eventually, the lady killer Hef — who was 78 at the time — made the now-mother-of-two an offer she couldn't refuse.
"He was like, 'Do you want to come upstairs?'" Wilkinson said. "And I was 'Sure, let's have fun.'"
Kendra added that Hefner "really looks at the women in his house as relationships.
"Honestly? They all sleep with him — but they're also the greatest people!"
Watch: Kendra Wilkinson Recalls First-Time Sex With 78-Year-Old Hugh Hefner