Exclusive
Kendra Going Out On Top: Reality Star Declares She Doesn't Want Another Child After This Pregnancy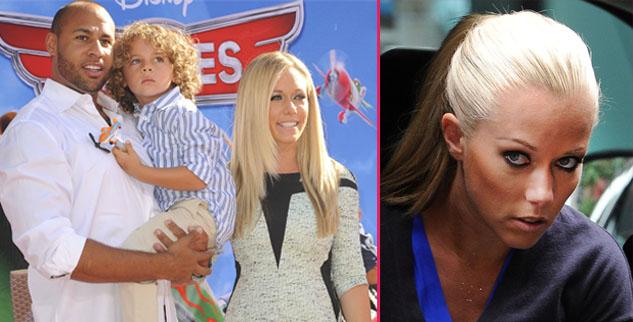 Former Playboy playmate Kendra Wilkinson is telling friends she plans to get her "tubes tied" so as not to get pregnant again after the birth of her second child!
"Kendra does not want anymore kids after this one… she's even joked that she's going to get her 'tubes tied,'" a source close to the 28-year-old reality star told RadarOnline.com.
Both her and husband Hank Baskett still don't know the sex of the baby after announcing in October that she was expecting for a second time.
Article continues below advertisement
"They should find out next month, but they'll be happy with a boy or a girl, even though Kendra is telling her friends that she would absolutely love to have a little girl," added the insider.
"Baby Hank can't wait to be a big brother. He's even talking about how he can't wait to 'teach them to share' and 'protect them'. It's adorably cute."
As for the pregnancy itself, Wilkinson has been having "insane cravings," the source said.
We're also told that things have STILL not soothed between the former Girls Next Door star and her family, who slammed her in the wake of the announcement.
Not only did Wilkinson fail to inform her mother Patti and brother Colin that she was pregnant — they learned the news through fans.
It led her mother to even claim that her daughter had said that she hopes she dies!
Her brother, meanwhile, also lashed out, declaring "inconsiderate psychotic b*tch" Kendra was "no longer part" of his life.
Wilkinson has found comfort from her other family, however: As RadarOnline.com has learned, she, Basket, 31, and their three-year-old son will be spending Thanksgiving lunch at Hugh Hefner's Playboy mansion.