Cold Turkey! Julia Roberts Facing Thanksgiving From Hell As Family Tensions Rise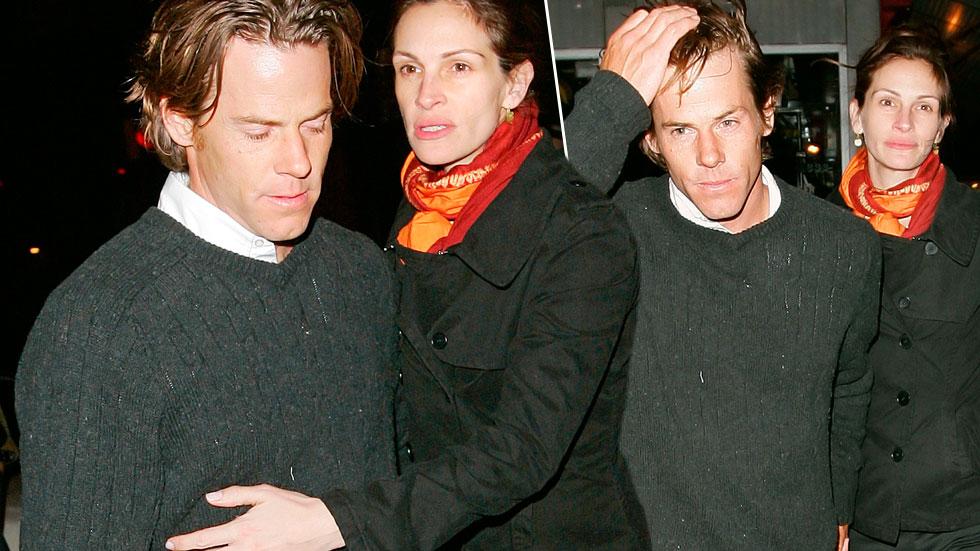 Julia Roberts' 12-year marriage to cameraman Danny Moder may be on the brink of a breakdown this Thanksgiving after a family financial feud has allegedly hit a boiling point. According to a new report by The National ENQUIRER, the Hollywood couple has been at odds over Danny's retired film exec father, Mike Moder, who's been getting millions of dollars from the Oscar-winner to help pay his bills. Now, the report says, Julia is fed up with being the cash cow – and cut him off cold turkey!
Article continues below advertisement
The Pretty Woman star's 78-year-old father-in-law had been reaping the benefits of her big screen success as she paid for his mortgages for years until after a heated argument that forced him to sell two of his pricey properties, according to the source.
"The marriage is on the rocks," claims the source. "There are a lot of issues with money.
"Julia said she doled out millions of dollars in mortgage payments for Mike. She helped him out for at least five years, and she got tired of footing the bill," the source said. "It became a bone of contention between her and Danny." Mike subsequently had to sell two of his homes – a house in Palm Desert, Calif., he had for over 30 years and a coastal retreat in Oregon.
Danny's own floundering Hollywood career hasn't helped to mend their rocky marriage.
"Julia's done numerous projects with Danny, and each one turned into a financial nightmare," said the source.
In 2008, supportive wife Julia forked over some dough for what ended up being a box office flop, Fireflies in the Garden. Danny is credited as the director of photography for that film.
And that's not all.
Other festering issues could make this holiday an explosive family affair.
Article continues below advertisement
According to the source, Danny's siblings have blamed the 47-year-old superstar for their mom Patti's sudden 2001 heart attack death, claiming Patti was stressed over Danny's extramarital affair with Julia while he was still married to makeup artist Vera Steimberg.
Danny's sister Jyl even blamed Julia for creating a media frenzy when their father remarried, even calling her "Satan," according to the report.
But it's not just the actress who's caused bad blood.
"Julia's mom Betty has never liked Mike and she's made it very clear," said another source. "All these problems could finally spell doom for Julia's marriage come Thanksgiving!"
For more on the family feud, pick up the latest issue of The ENQUIRER, on stands now!