She'll 'Be My Baby Forever' - French Montana Alludes To Khloé Kardashian Reconciliation During Interview With Wendy Williams – Watch The Clip!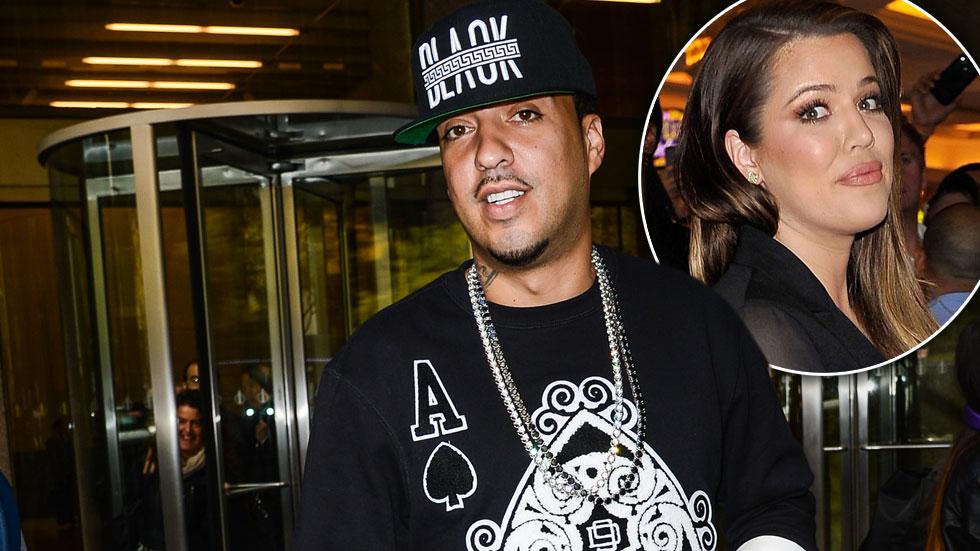 Don't panic! Khloé Kardashian and French Montana might be back together, at least that's what the rapper told Wendy Williams during an interview on her talk show.
The outspoken host wasted no time when asking him the important questions, immediately diving into his relationship with the reality star. Williams asked Montana if they were, in fact, dating, and he was surprisingly honest with his response.
Article continues below advertisement
"Like every relationship you break up and you make up," Montana said, alluding to a potential reconciliation with the Keeping up with the Kardashians star. "Right now we're on real good terms."
Williams wasn't yet satisfied with his response. Pushing further, the host flat out said, "So you're still boyfriend/girlfriend," to which the "Don't Panic" rapper answered, "We're in a real special zone right now.
"She's gonna be my baby forever."
But as RadarOnline.com previously reported, Montana made some controversial comments during his relationship, claiming that he was dating her for the publicity. At the time, Kardashian fired back at all of the people who slammed the rapper, saying that she "didn't care" that he was using her.
Williams brought up the publicity issue with Montana, telling him that she thought he was using her for his own career benefits, but he quickly squashed her idea.
"I feel like when you meet somebody you really like I don't think you really worry about that stuff," he said.
Watch the clip below, and tell us if you think Khloé Kardashian and French Montana are back together!