The REAL Split Story? Khloe Kardashian Reportedly Dumped French Montana Because He Was Secretly Texting Her BFF Malika Haqq!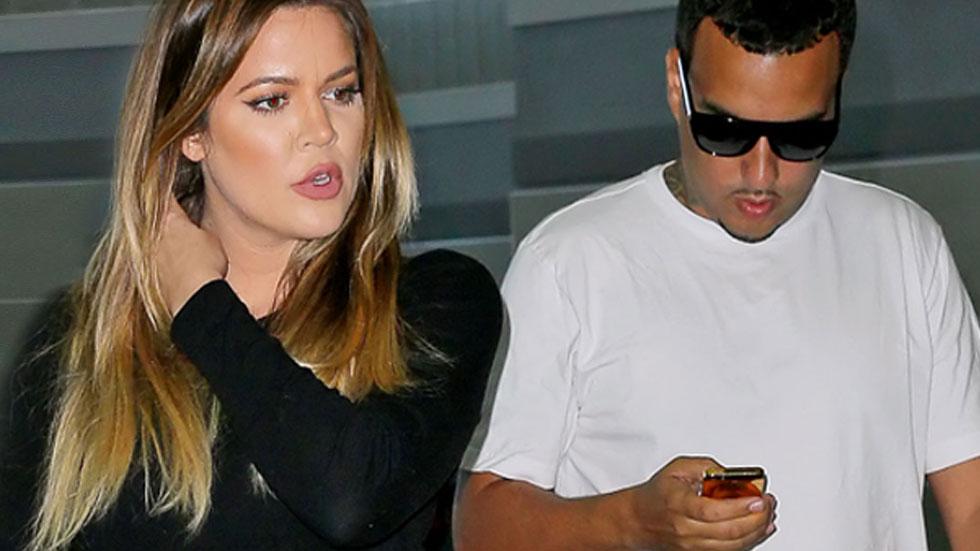 Khloe Kardashian allegedly kicked boyfriend French Montana to the curb earlier this month because he was too "needy" and "obsessive"- but according to a new report, there may be more to the sudden split.
According to Media Take Out, the rapper, 29, was secretly texting the reality star's best friend, Malika Haqq, behind her back!
"Khloe broke into French's phone and saw him sending all kinds of inappropriate texts to her girl," an insider tells the website. "That's why they broke up."
Article continues below advertisement
But the headstrong 30-year-old isn't blaming her BFF for the suspicious communication, the story claims.
"Khloe has been down with Malika since forever," the source explains.
Indeed, the actress, 31, is a constant guest star for the past seven years on Keeping Up With the Kardashians, and even helped her pal heal after her heartbreaking divorce from Lamar Odom, 34, last year.
Do you think Montana was acting shady? Sound off in the comments.