Exclusive
Not A Chance! Khloe Kardashian Rebuffing Lamar Odom's Attempts At Reconciliation After French Montana Split, Says Source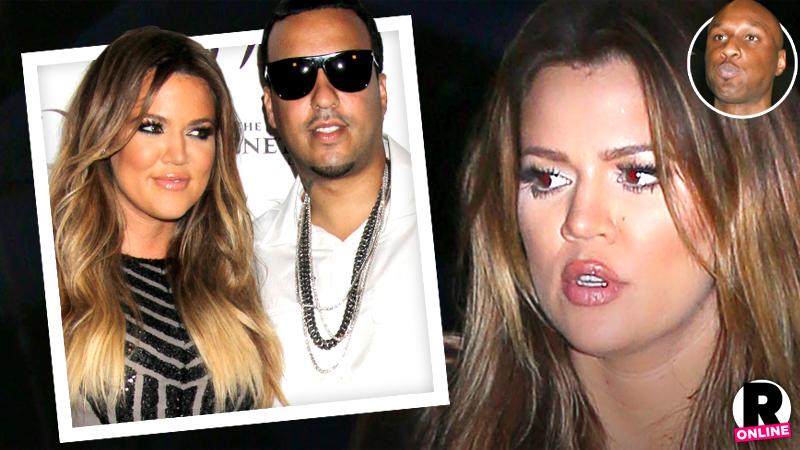 It's been nine months since Khloe Kardashian filed for divorce from Lamar Odom, but despite the delay sources say the relationship is totally over. In fact, even though Odom has made a bid for reconciliation with his estranged wife since her split from rapper boyfriend, French Montana, an insider tells RadarOnline.com Kardashian has made it clear she has "absolutely no interest" in trying to make it work.
Rumors have been swirling that the former couple would get back together, but a family insider told RadarOnline.com, "Even though Lamar has been in Los Angeles for the last few weeks, Khloe has showed absolutely no interest in getting back together with him. He has been in contact with Khloe, but she has made it very clear to him that there is no romantic interest on her part."
Article continues below advertisement
After allegations of cheating and drug use torpedoed their relationship last year, "She could never trust Lamar again," the insider said. "And the fact he isn't currently signed to an NBA team would also be concerning because he has so much free time. All of the drama, and insecurity Lamar put her through really took it's toll on Khloe, and she has moved on."
Kardashian recently dumped her rebound man Montana for being too "needy," according to the source. But it seemed doomed from the start, since her family never approved of the married rapper, who appeared to be using the reality star to promote his career.
Just days after the split, on Tuesday, Kardashian was spotted having lunch with former flame The Game and her best friend Malika Haqq.
But the insider insists, "There is nothing romantic going on with Khloe and The Game. They have a brother/sister relationship. She is just happy to be back in Los Angeles after spending the summer filming the Kardashian reality show in the Hamptons. Everyone wants her to stay single for awhile, but knowing Khloe, that isn't likely!"
Who do you think Khloe should date next? Let us know in the comments!