A Worldwide Media Darling, The Duchess of Alba Dead At 88 From Pneumonia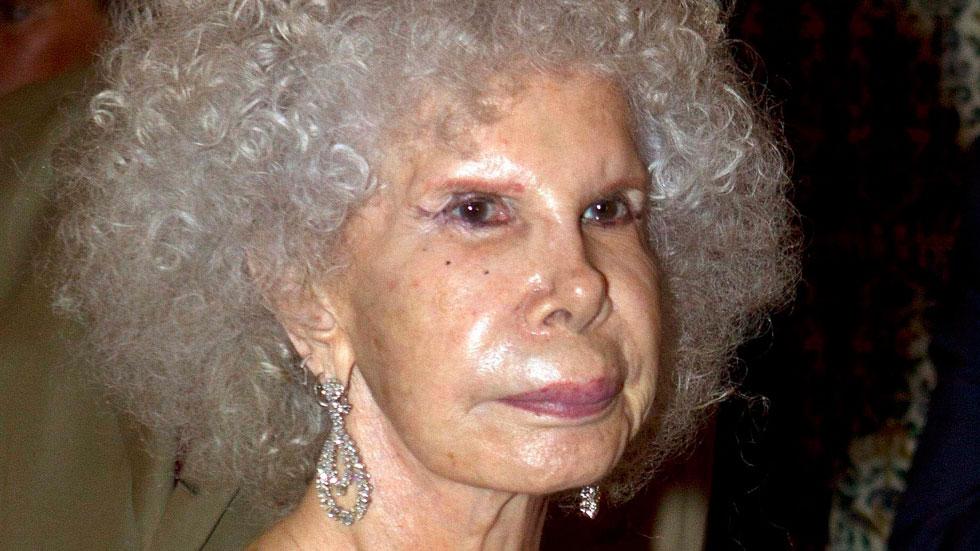 The enigmatic Duchess of Alba died at 88 Wednesday from pneumonia at the Duenas Palace in Madrid, Spain, according to palace officials.
The Duchess, whose full name was Maria del Rosario Cayetana Fitz-James Stuart y Silva (but was generally referred to as Cayetana), was a tabloid darling for her outrageous fashions, frizzy coif, and unabashed fondness for plastic surgery and bikinis, well into her 70s and 80s.
Article continues below advertisement
In 2011, the one-of-a-kind aristocrat raised eyebrows when she exchanged vows with third husband Alfonso Diez, a civil servant 25 years younger than her. She created lasting memories at the wedding when she pulled up her dress and showed off her flamenco dancing skills.
In recent years, her heath had waned, as she cracked her pelvis in 2011 after a slip-and-fall at the palace, and suffered a broken femur when she fell in Rome last year.