Exclusive
Sad End: Casey Kasem Corpse Rotting In Norway, Court Docs Claim, As Family Fights Over The Body Amid Elder Abuse Charge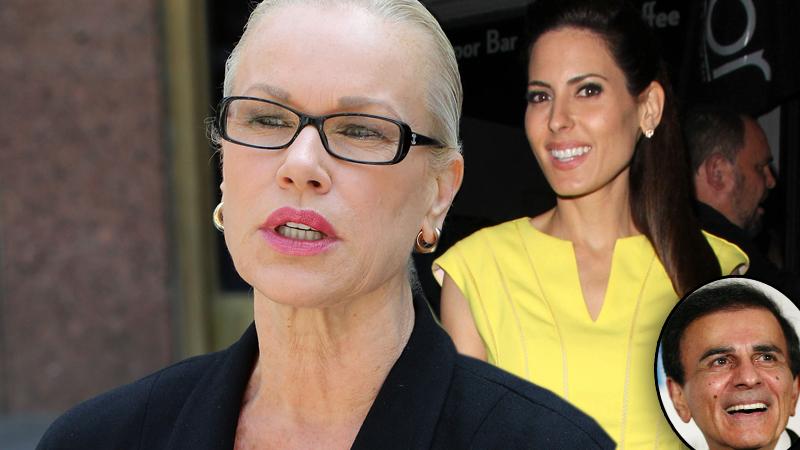 Beloved DJ Casey Kasem's corpse is decaying every day because his wife did not have him embalmed before sending him halfway around the world, according to court papers obtained by The National ENQUIRER.
The children from his first marriage have asked a California judge to order his second wife — Jean Kasem — to return his remains for burial in Los Angeles.
The American Top 40 host is in an "un-embalmed state" and "continued to decompose as Jean Kasem kept the body unrefrigerated" on a trip from Seattle, where he died on June 12, to Norway — with a stop in Canada, court documents filed by his children's lawyer said.
Article continues below advertisement
The deterioration will make it hard for an autopsy to find any evidence of the elder abuse the children accuse their step-mom of subjecting her husband to in his last months, the court filing said.
A detective hired by the Kasem kids slammed his widow in an exclusive interview with The National ENQUIRER.
"I don't think Jean Kasem cares one iota for him — living or dead," investigator Logan Clarke told The ENQUIRER. "It is as if all this woman cares about is keeping his body from his children."
The widow has the legal rights to the remains, but stepdaughter Kerri Kasem says her decision to send the corpse out of the country was intended to thwart the elder abuse probe in Los Angeles.
In a bizarre claim, Jean – who grew up in New Hampshire before living in a Beverly Hills mansion bought by her husband – said she did it because of Norwegian heritage.
For more on this story, pick up the latest issue of The National ENQUIRER, on stands now.