Exclusive
A New Man! Bruce Jenner's TRANSformation 'Turns Him On,' Says Sister-In-Law Karen Houghton: 'He's Doing What He Wants'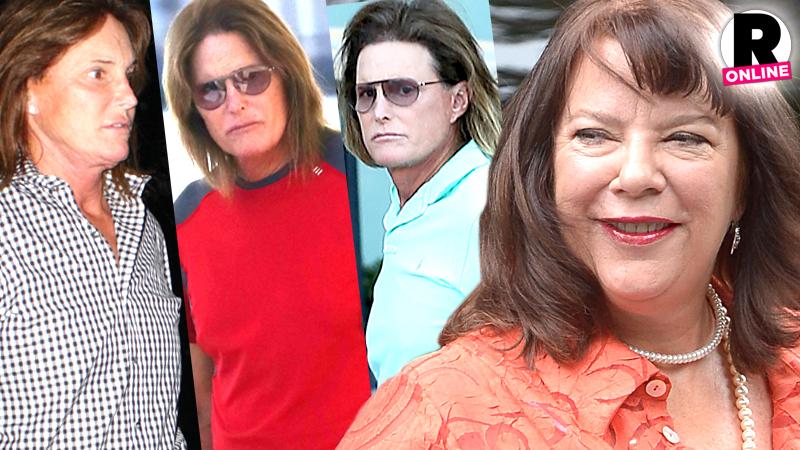 Everyone's talking about Bruce Jenner's recent transformation – including his former sister-in-law! And though Bruce's ex Kris is reportedly embarrassed by his recent style choices, her sister Karen Houghton tells RadarOnline.com exclusively that she's glad he's finally letting his true self emerge.
"I just look at it like whatever turns him on," Houghton told RadarOnline.com Online. "Maybe he's just doing what he wants to do and doesn't care what other human beings think."
Article continues below advertisement
Most recently, the Olympic legend showed off brightly manicure tips while cruising through Los Angeles last month. In recent weeks, he's also been spotted wearing a girdle, sports bra, and with longer locks.
Although Houghton claims she didn't notice anything sexually suspicious during her sister's 23-year marriage to the once-macho triathlete, she admitted his apparent transformation is "bizarre."
"He was always so nice and built my daughter toys. I had no idea!" she added.
"I'm sure my mom knows what's going on and Kris has told her things," she said of her and Kris's mother, Mary Jo Campbell, who's appeared alongside the Kardashian matriarch many times on Keeping Up with the Kardashians. "But I'm sure it's embarrassing to talk about."
This isn't the first time Bruce has flaunted a more feminine façade. It's been rumored for years that the 65-year-old is going through a feminization process and he's only fueled the headline fires as photos of the ponytail-loving dad have surfaced of him with larger breasts, after he underwent Adam's Apple surgery. Bruce said, "I just didn't like my trachea."
Article continues below advertisement
And Houghton, who met Kamihira at a couple parties and described her as "all right," thinks she has ulterior motives.
"She's just looking for the limelight. She just wants to be famous …" she said.