Club Feud: Paris Hilton Kicks Amanda Bynes Out Of Her VIP Area In Latest Blow For Troubled Star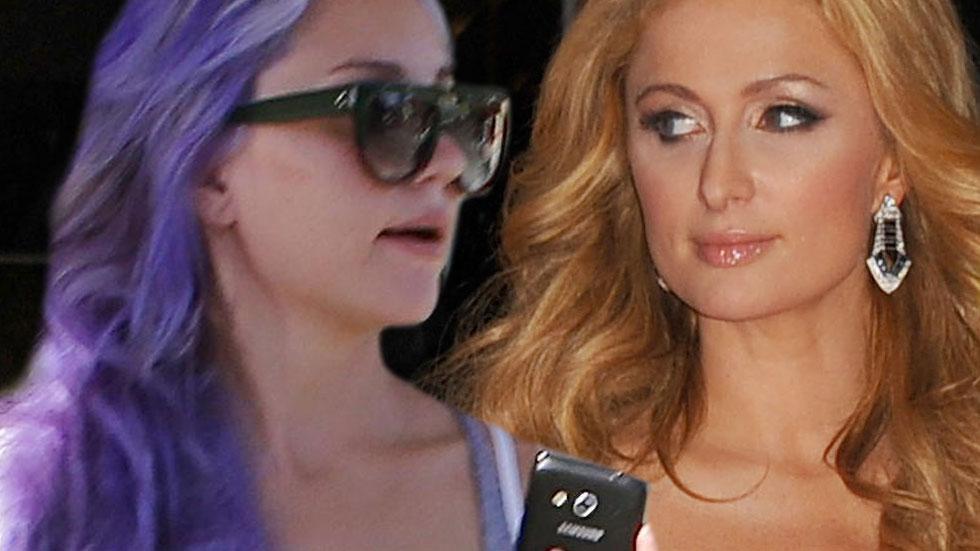 The news just keeps getting worse for Amanda Bynes.
As RadarOnline.com has revealed, a disturbing audio surfaced this weekend of the star voicing sick fantasies of wanting to kill her parents, and now, the New York Post's Page Six reports that Bynes had a huge blow-up with Paris Hilton at a Los Angeles nightclub.
According to Page Six, Hilton kicked Bynes out of her VIP area at 10ak on Thursday night after the former Nickelodeon star tried to sit at her table – which was already occupied by Hilton pal Brandon Davis.
Article continues below advertisement
The newspaper's source said, "Amanda tried to sit at Paris and Brandon's table, and they were not happy about it. There was a scene, and words exchanged, before they kicked her out of their area."
According to the report, Bynes, 28, then exhibited her usual strange behavior at 10ak for the rest of the night.
"Amanda wasn't drinking, but she was acting really weird. She stood in the middle of the club with her friend, looking really awkward, and just seemed totally out of it," the Page Six source claimed.
Sadly for Bynes, she was snubbed by Hilton, who, sources say, is one of her idols.
As Radar reported last year, Bynes wanted to get a puppy so she could tote it around like Hilton famously used to do.
"Amanda thought Paris was so glamorous when photographers would follow her around all the time," the Radar insider previously revealed. "When she got that puppy she said it was to try and be more like Paris."
But now she has many more problems than purchasing a pet. As Radar has reported, Bynes, who was released from a mental facility last month, was recently caught on audio talking about wishing her parents were dead, threatening to slit her dad's throat and burn down her mother's house. She also cruelly dropped a homophobic slur on a male friend.