Getting Better? Amanda Bynes Apologizes For Disturbing Rant About Murdering Her Family: 'I Am Sorry For Any Pain I Caused'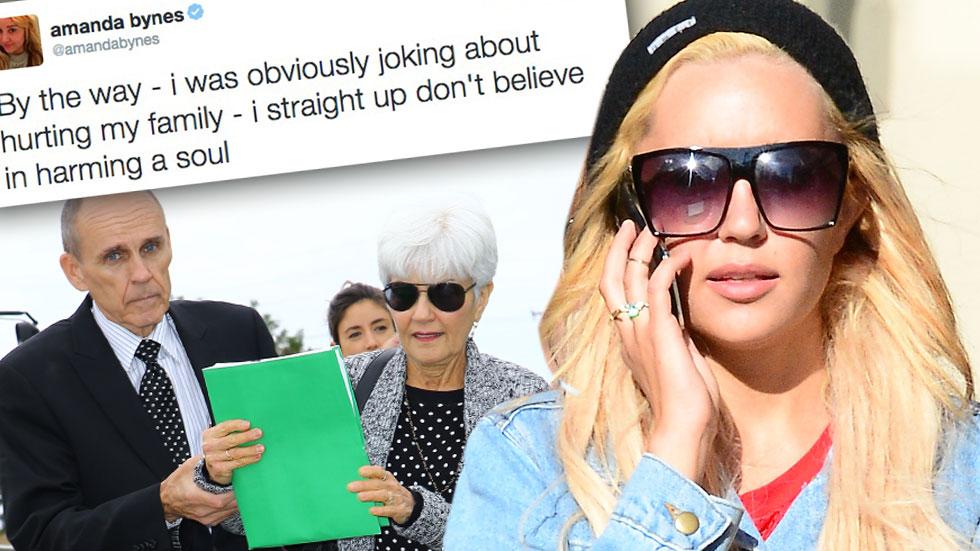 Article continues below advertisement
"I am thankful for everyone's patience and understanding," she continued. "I never expected others to take advantage and profit from my condition. I'm disappointed with those who lulled me into a false sense of security only to find out they really are only interested in selling my privacy to the media."
Bynes' lawyer David Esquibias explained that the recording took place "several days ago" and assured fans that the actress is no longer hanging out with the friends who leaked the audio.
"These girls are just looking to make a buck," Esquibias alleged. "Amanda sees her doctors four days a week and I'm in contact with her all day, every day."
After years of shocking Twitter rants and arrests, Bynes finally confessed to fans that she suffers from bipolar disorder and manic depression earlier this month.
"I'm seeing my psychologist and psychiatrist weekly so I'm fine," she tweeted on November 3.