Exclusive
Mom To The Rescue! Amanda Bynes' Mother Lynn Petitions To Become Her Conservator, Control $2M Fortune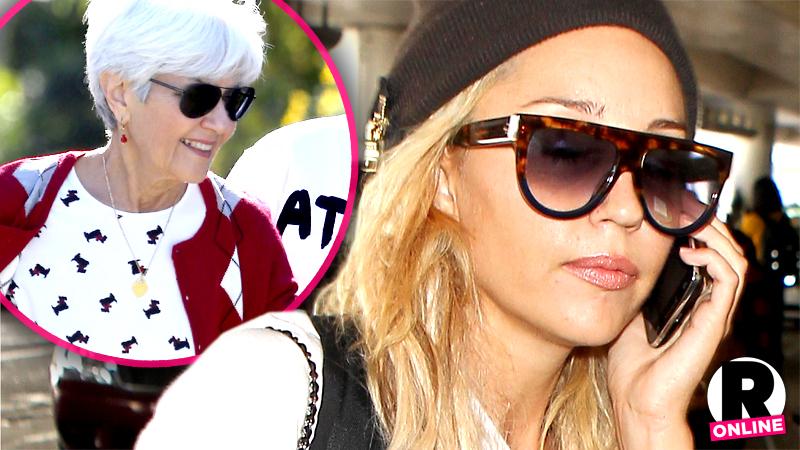 Amanda Bynes will remain in treatment for another 30 days, but RadarOnline.com has learned that those close to her believe she needs serious help running her life after that. According to court documents exclusively obtained by Radar, her mother, Lynn, has officially petitioned to become her troubled daughter's conservator once again.
According to the court filing obtained by Radar, the request for the conservatorship would cover Bynes as a person, and her estate as well.
Article continues below advertisement
According to the petition which was filed on October 22, "Proposed conservatee Amanda poses a substantial risk to herself, to others, and to property based upon recent behavior. Amanda Bynes is currently on an involuntary psychiatric hold … The involuntary hold was initially ordered for 72 hours on or about October 10, 2014, and was thereafter extended for 14 more days."
"Amanda Bynes' behavior includes her arrest for a DUI on September 28, 2014. Thereafter, surveillance video were released to media outlets, which depicted the proposed conservatee attempting to shoplift and engaging in bizarre dancing inside a New York clothing store on or about October 8, 2014. She reportedly scratched a woman who approached her in New York," according to the documents.
"It has been reported that she was expelled from JFK Airport on the morning of October 10, 2014 based on erratic behavior. Amanda Bynes has also recently made several statements on social media about having a microchip she believes is inside her head. Additionally, proposed conservatee has been expending large amounts of her savings," the filing continued. "As such, a conservatorship is necessary at this time to protect the proposed conservatee's person and estate."
The court docs state Bynes has $2.8 million in real property, and earns $144,768 a year.
Bynes will reportedly remain at a treatment facility in Pasadena for at least the next two months.
Story developing....