Exclusive
Amanda Bynes' Parents Taking Legal Advice From Shady Sam Lutfi - Source Claims — Actress 'Disgusted,' Cutting Ties With 'Svengali Like' Lufti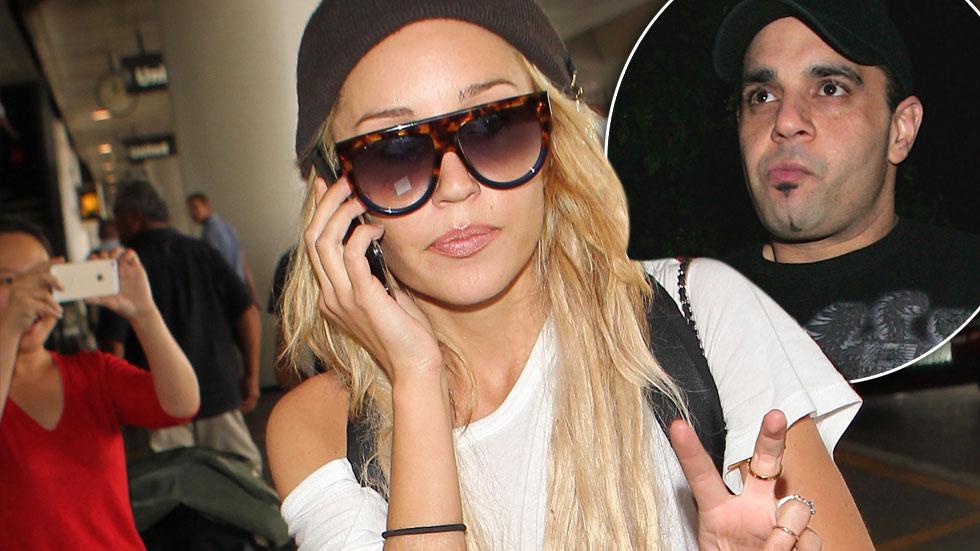 The fight to save Amanda Bynes seemed headed for a happy resolution when the troubled actress entered a Pasadena mental hospital last week. But now, RadarOnline.com has learned of a disturbing new development: Despite the fact that Amanda has cut all ties with former friend Sam Lutfi, her parents are still talking to Britney Spears' former svengali and even taking legal advice from him!
"Amanda is disgusted with Sam and has been openly telling anyone who will listen that she hates him for inserting himself into her family, and tricking her to come back to Los Angeles," the source said. "Even though Amanda is suffering from serious mental health issues, she is lucid enough to know that Sam is someone she wants nothing to do with.
Article continues below advertisement
"The more troubling development is that Amanda's parents have become enthralled with him!" the source revealed. "In particular, her dad Rick thinks Sam is a great guy."
"Even though Rick has been told about the restraining orders filed against Sam, including one by a non-celebrity, in which he was accused of hacking into email accounts and social media, Amanda's dad doesn't see it as a problem," the source said. "Sam is even giving Rick legal advice! What law school did he go to?!"
According to the insider, reports that Amanda "hates" her parents "are clearly exaggerated. Is Amanda angry at her parents? Of course! And she was the last time when she was placed on a involuntary psychiatric hold. The first few weeks are always the most difficult, but when Amanda stabilizes, her relationship with her parents, especially her mom, will reset for the better."
"Stories focusing on Amanda's feelings towards her parents are clearly being planted by people in Sam Lutfi's camp," the source continued. "Sam is tying to make it appear to the Bynes family that he should have a substantial role in Amanda's recovery."
Article continues below advertisement
"Remember, this is someone who has absolutely no professional experience managing or dealing with celebrities. Being Britney Spears' errand boy at the height of her meltdown doesn't count as any tangible work experience!" the source said.
Last Friday, when Amanda was being admitted to a mental health facility, Lutfi had his lawyers there, despite the fact the Bynes family attorney was already there with her parents en route.
"It was absolutely shocking that Sam had the nerve to send his own attorneys to Las Encinas; there was absolutely no point in having anyone but the Bynes family attorney, and Amanda's parents, Rick and Lynn there," a family source previously told Radar. "What was Sam's motivation in doing this? His attorneys have no knowledge of Amanda's case and history."
"All it did was create a more chaotic environment. The problem is that Amanda's dad, Rick, thinks that Sam has some credibility, despite his track record with Britney," the source revealed. "Rick believes that Sam is trying to redeem himself after all of the Britney drama. Lynn is definitely more skeptical of Sam."
Article continues below advertisement
Over the years, Lutfi has tried to establish friendships with Lindsay Lohan, Courtney Love and even Michael Jackson's teenage daughter, Paris. Currently, Lutfi is working with Love.
In 2010, an entire family was granted a restraining order against Lutfi for allegedly threatening and harassing them.
Lutfi has told the Bynes family, "that the media is out to get him, and that he is just misunderstood," the source said. "It's extremely concerning that Rick is ignoring all of the warning signs with Sam. The last thing Amanda needs is Sam in her life!"
Request for comment from Lutfi and the Bynes family attorney weren't immediately returned.