Exclusive
Bizarre Twist: Britney Spears' Controversial Former Manager Sam Lutfi Befriended Amanda Bynes, Bought Her Plane Ticket To Los Angeles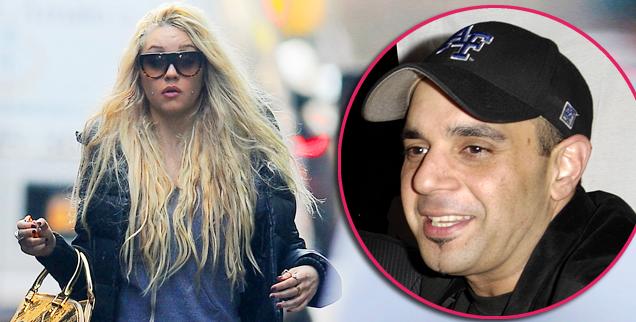 Britney Spears former controversial manager, Sam Lutfi, bought Amanda Bynes a plane ticket for the troubled starlet to return to Los Angeles from New York City, RadarOnline.com is exclusively reporting.
In a bizarre turn that is eerily similar to events leading up to Britney Spears being placed under a conservatorship, Lutfi and Bynes recently became friends, a source close to the situation tells RadarOnline.com exclusively.
Article continues below advertisement
"Sam bought Amanda the plane ticket for her to return to Los Angeles from New York City. She had no money," a source revealed. "The two became friends in recent months.
"It's very concerning to say the very least, given Sam's history with Britney Spears leading up to her father, Jamie Spears, getting a conservatorship over his daughter, and getting a restraining order preventing Lutfi from having any contact with her."
Article continues below advertisement
Lutfi has had a slew of restraining orders obtained against him over the years, ranging from Britney to a former roommate.
According to a source who has dealt with Lutfi: "Amanda should be kept very, very far away from him. She is emotionally extremely vulnerable and needs mental health help.
"He can come across as extremely charming and caring, but he is also very, very manipulative, and would want total control of Amanda's life. This is the last thing she needs in her life right now."
Bynes has spoken to Lutfi on the phone since she was placed on a 5150 psychiatric hold.