Reality TV Scandal: 'Kids By The Dozen' Parents & Duggar Pals Chris & Wendy Jeub Accused Of Emotional, Physical Abuse By Daughter Cynthia In Scathing Blog Post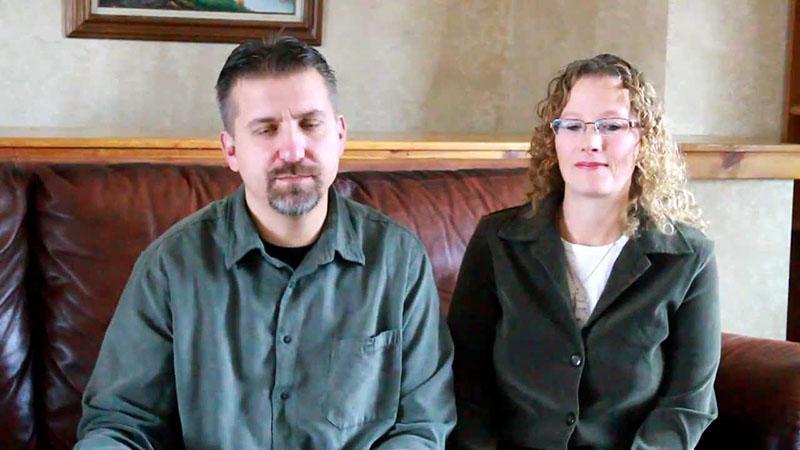 Cynthia Jeub is refusing to remain silent.
The 22-year-old college student and writer, who rose to fame as one of 16 children in a strict Christian family on TLC reality show Kids By The Dozen in 2007, has accused her parents, Jim Bob and Michelle Duggar's close pals Chris and Wendy, of emotionally and physically tormenting her and her siblings.
"I was physically abused, and I don't just mean that I'm opposed to spanking," the Colorado native reveals in in an October 6 blog post on her website, CynthiaJeub.com. "I am not labeling everything in the following stories as abuse… But the time my mom grabbed my ear as a small child and threw me on the hard wood floor so my head rang, or the time my dad hit my sister over forty times with a belt not as punishment, but because she had a rebellious spirit, or when my brother wasn't allowed to attend his regular extracurricular activities for a couple of weeks so nobody would see the bruises my mom left on his face…I think it's fair to call those things abusive."
Article continues below advertisement
Cynthia, the third eldest child in the huge brood, claims she couldn't come forward until now because she wasn't "safe," or free from her parents' control.
"I had to get a new bank account, so my dad could stop financially abusing me with easy transaction-making access. I had to get my own car, so my mom could stop using rides to my much-needed mental health therapy as reason to tell me I was ungrateful if I stepped out of line. I had to buy my website's domain name from my dad so he couldn't delete my blog for prying the mask off my family's face," she explains, adding that she has cut all ties with her parents and siblings.
The University of Colorado student explains that for years, she didn't understand she was a victim.
"I didn't know I was abused. For every violent incident or when my parents lost their tempers, I had three options," she says. "First, I could blame myself and assume I deserved it…Second, I could see this instance as isolated and minimal, totally out of character, and thus erase my logical ability to recognize patterns. Third, if the first two options didn't work, my parents apologized profusely and demanded forgiveness, which meant I could never bring it up again."
Article continues below advertisement
Though young and alone, Cynthia insists she's ready for the inevitable backlash, presumably from her outspoken homeschooling advocate and debate coach father.
"I'm prepared for being accused of slander and I can back up my claims," she bravely states. "I'm moving forward in my career, and I'm in mental health therapy. I am living in a safe place."
But it looks like Chris, who claims love is the most important virtue on www.jeubfamily.com, is choosing to keep quiet about the allegations. While he tweeted a link called "Episode 7: The Jeub Children Respond to Cynthia" from his Training Minds website, the podcast has been deleted.
Cynthia has received support from sister Lydia, 20, who retweeted comments from fans bashing their father.
"When multiple children leave home with the same horrifying tale, it's not mental illness. @LydiaJeub @cynthiajeub @ChrisJeub #monster," she posted.
She also tweeted a YouTube video allegedly capturing her father's initial response to the claims, which he quickly took down from his site.
"What she explained is illegal behavior…There is no excuse for what she is explaining on her blog. This is not true….Beatings do not take place in our home," a man claiming to be Chris says. "We love Cynthia, and there is pain in those accusations. I don't know what that pain is. Before her blog post, we had been wrestling with her for several months and one of the pleads with her we had was please come with us to counseling….But it's been an appeal for her to get help for what I believe is mental illness."
Chris recently wrote about his longstanding friendship with fellow TLC reality family the Duggars in June.
"Wendy and I have known the Duggars for about a decade, have shared the TLC spotlight with them, and couldn't be more thrilled for the upcoming marriage of their daughter Jill on Saturday," Chris said, adding that he and his wife were looking forward to attending the nuptials. "Today we're loading up the van and trekking to Arkansas for a hot summer wedding."