Modern Family's Sarah Hyland Granted Temporary Restraining Order Against Ex, After Telling Court Of Abuse He Inflicted On Her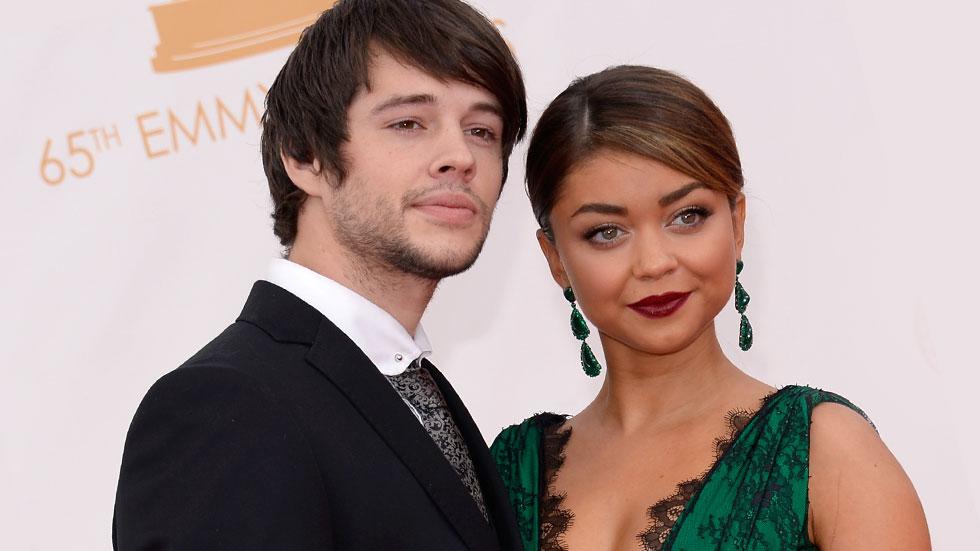 Sarah Hyland, of Modern Family fame, recently received a temporary restraining order against her ex-boyfriend of five years, Matthew Prokop, after their split last month.
Hyland's request was granted by the court Sept. 19, as the actress, according to online reports, claimed in court papers that in one incident, Prokop choked her and called her a "c*nt" while holding her against an automobile, leaving her in fear for her life.
Article continues below advertisement
Hyland told the court Prokop menaced her by threatening to burn her house down and hurt her dog; and that she sought help from Julie Bowen, a co-star on the ABC hit, to put an end to the abusive relationship.
The two met on the set of High School Musical 3. Prokop on Aug. 18 posted an image of himself with the actress, adding, "Farewell insta."
The star's lawyer Lee A. Sherman said in a statement that "out of respect for the court, the process and all parties, I have advised Ms. Hyland not to comment on the matter. We request that you respect the parties' privacy during this time."