Exclusive
'Delusional' Teresa Giudice Telling Friends She Wants To Appeal Fraud Sentencing — Impossible Under Her Plea Deal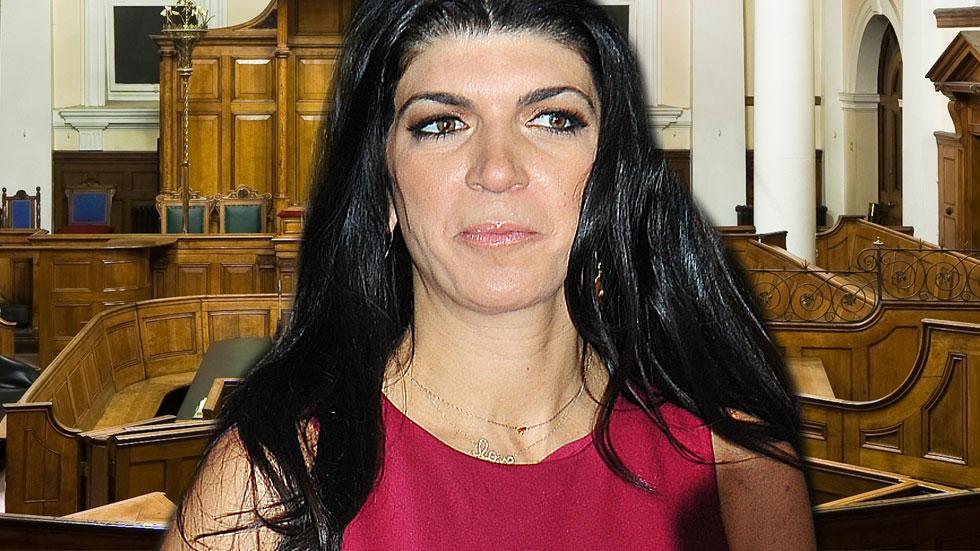 Just days after being sentenced to 15 months in prison for fraud, Teresa Giudice certainly has a lot of regrets. Chief among them, RadarOnline.com has learned, is the fact that she took a plea deal in her fraud case that prevents her from appealing her conviction. Insiders say the "delusional" reality star is telling friends she wants to appeal the ruling — even though at this stage it's legally impossible!
Article continues below advertisement
"Teresa is telling people she wants to file an appeal," one insider revealed.
But according to another source, "Teresa is absolutely delusional! Of course she would love to appeal the sentence, but she can't."
"Part of the plea deal was that she couldn't appeal or contest any of the terms," the insider explained. "She even had to sign documents that she was doing this on her own volition, and not being forced or promised anything in exchange. This is always done in these cases, so there can't be any appeals."
Now, the source said, "She is blaming everyone but herself for taking the plea deal. She was stunned when the judge sentenced her to 15 months in prison, and Teresa would sell her soul to the devil if it could get her out of it."
As RadarOnline.com has reported, Teresa and Joe plead guilty to dozens of counts of fraud in September. They were sentenced last week, and she will begin her 15-month sentence on January 5. Her husband, Joe, will begin a 41-month sentence after that, with deportation likely to follow.