Exclusive
Divorce Court Next? 'Distant' Teresa & Joe Giudice's Relationship In Shambles After Sentencing — 'He Screwed Her Over,' Says Friend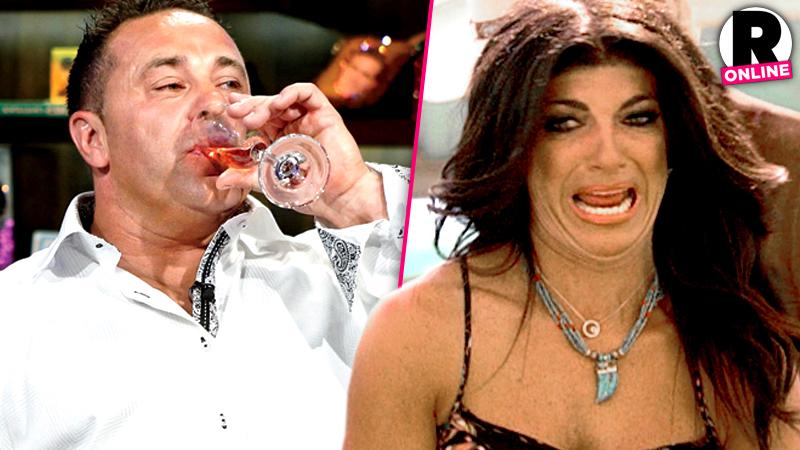 Joe and Teresa Giudice have put up a united front since they were first indicted with dozens of counts of fraud last year. But at their sentencing yesterday in Newark, New Jersey, eyewitnesses told RadarOnline.com that the "distant" couple appeared ready to go their separate ways, with Giudice even fuming to a friend that her husband had "screwed her over!"
Teresa and Joe walked in to the courthouse hand in hand, but after that, an eyewitness tells RadarOnline.com, "They barely interacted or even looked at each other. Joe had his hand on her back once for a few seconds, but other than that they did not touch and they took breaks separately with their legal teams too. They were so distant."
Article continues below advertisement
What's more, says the source, "Teresa looked really angry at Joe when the court was discussing the lack of transparency in their financial disclosures. When that part came out, she just looked totally incredulous, shocked, and stared at him like she wanted to rip his face off."
Indeed, an insider confirms,"At the hearing, Teresa said through clenched teeth that she feels like Joe had royally screwed her over. According to Teresa, she only went along with what Joe told her to do. She isn't smart enough to come up with a scheme to milk hundreds of thousands of dollars from banks!"
"She is just absolutely stunned — not only that she was sentenced to 15 months in prison, but that she has to serve the time before Joe serves his time," the source said. "She feels screwed."
Ever since the indictment, "Joe had promised Teresa that he would take the fall for everything, and tell the court he was responsible for for everything," the source says. "Yet he didn't live up to the promise. Instead, his lawyer said Joe needed to go to rehab for a problem with alcohol! Teresa is just stunned. This isn't the man she married."
MORE ON:
Celebrity Justice
Article continues below advertisement
But her sentence isn't entirely her husband's fault, according to the source. Judge Esther Salas "was out to get Teresa, and showed absolutely no compassion to the mother of four," the source complains.
Before the sentence was handed down, Teresa tearfully told the Court, "I am more sorry than anyone will ever know. I deeply love my family. My four daughters are my life."
"I'm scared," she admitted. "I'm not going to deny it. I'm really scared."
She insisted, "I fully take responsibility for my actions … I will make this right."
"I need to learn to do things for myself," she said. "I need to wake up.​"
But the prosecutor wasn't buying it, saying, "She's thumbed her nose at the court and now she wants sympathy. It's business as usual."
Teresa has to surrender to custody by January 5, 2015, and Joe will begin serving his sentence shortly after she finishes her sentence.