Joe Giudice's Drinking Problem Has Gotten Worse Since Starting 'Housewives' – 'I Drink Every Day,' He Says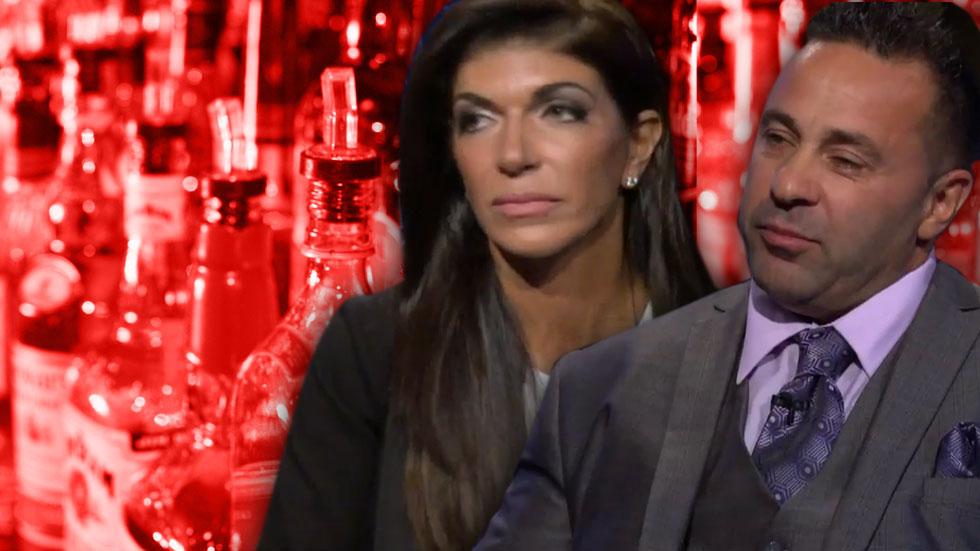 A looming prison sentence isn't the only problem weighing on the Giudice family. The Real Housewives of New Jersey couple is also dealing with Joe Giudice's escalating drinking problem and tension in their marriage as a result of all of their legal woes.
The couple sit down with Bravo's Andy Cohen in a one-on-one interview for Watch What Happens Live, and the couple discusses Joe's drinking, which was an issue that surfaced during the court proceedings. The reality star says that prior to the show, he drank infrequently, but has since increased his intake.
Article continues below advertisement
"Before we started the Real Housewives stuff, I think I used to drink only on the weekends," Joe told Cohen. "Now I drink every day… just wine, I don't drink anything else really."
Even though he doesn't drink "anything else really," Joe says that he can "easily" do four bottles of wine with someone, sometimes having two all by himself.
"I might have a little problem, yeah," he admits.
RadarOnline.com previously reported that the Giudice's marriage has hit a rough patch, Teresa says that she knows her husband didn't mean any harm.
"I don't think he meant to hurt me in any way," Teresa said of Joe, who will be serving 41-months in prison for their crimes. "I think it's a learning lesson for both of us… Since the sentencing he's been feeling bad and keeps coming up to me and hugging me."
The second half of the couple's Watch What Happens Live special airs tonight at 9:00 pm on Bravo.