After His Lawyer's Rehab Request, Joe Giudice Concedes He 'Might Have A Little Problem' With Drinking In Preview Of Second Half Of Couple's Sit-Down With Andy Cohen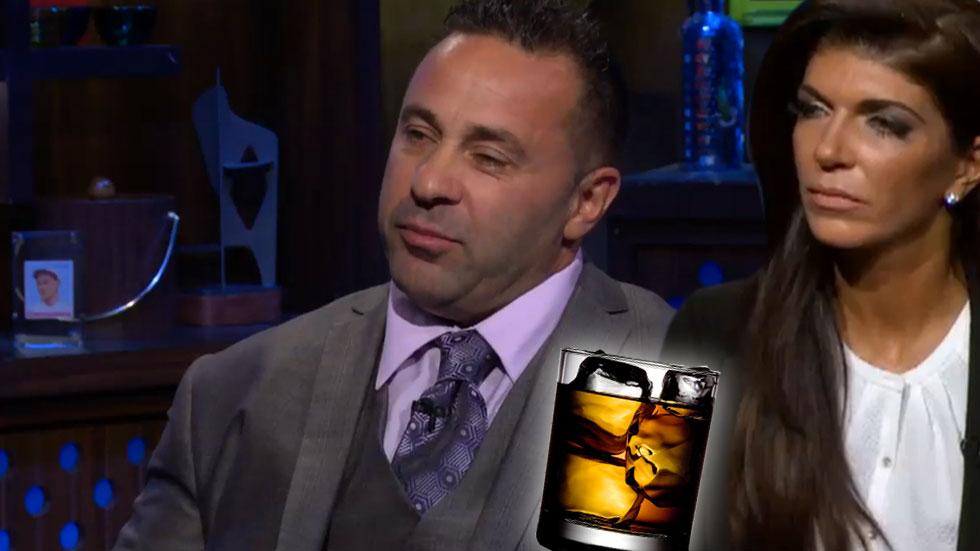 In a special sneak peek of the second installment of Watch What Happens Live: One-On-One with Teresa and Joe Giudice, the prison-bound patriarch of the New Jersey family comes clean about his battle with the bottle.
"I might have a little problem, yeah — I'm not gonna lie," said Joe, who's due to serve 41 months behind bars, likely beginning upon his wife Teresa's 2016 release from her 15-month stint behind bars.
Article continues below advertisement
As RadarOnline.com previously reported, Joe's legal team requested the embattled reality star be sent to rehab for an alcohol addiction, but prosecutors scoffed at the notion, with a source telling us that Judge Esther Salas said she'd "recommend a suitable facility for him to undergo an alcohol program" as determined by prison officials.
In the hearing, Joe's lawyer Miles Feinstein said he's "noticed" his client's boozing, as when Joe "comes into my office, he smells of alcohol."
MORE ON:
Watch What Happens Live
Watch the video on RadarOnline.com
The second installment of the interview airs Thursday at 9/8c on Bravo