Regrets, She's Had A Few: Jailbird-To-Be Teresa Giudice Admits, 'I Wish I Could Do Everything Differently'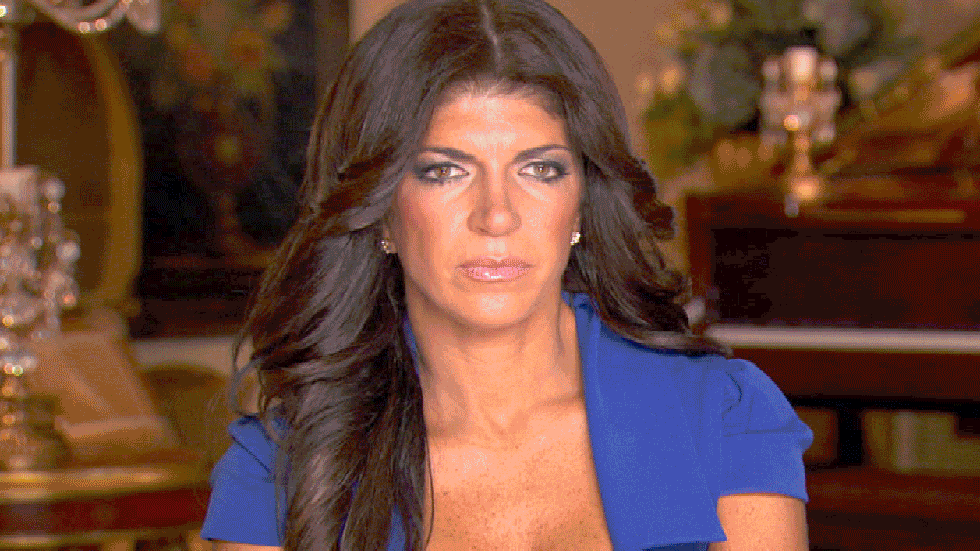 It goes without saying, but Teresa Giudice is in a very bad place these days.
The Real Housewives of New Jersey star, set to surrender herself to authorities Jan. 5 for a 15-month prison sentence in her fraud conviction, is openly questioning the moves she made that charted her course through reality TV stardom to the state prison.
"I wish I could do everything differently," the beleaguered Bravo star told US Weekly after she and her husband Joe had their day in court. (He is slated to serve 41 months in custody after she is released for the sake of their four daughters: Gia, 13, Gabriella, 10, Milania, 8, and Audriana, 5.
Article continues below advertisement
"But then again, maybe not," Teresa said, still displaying a gleam of the boundless optimism many said shaded her demeanor throughout the legal proceedings, as some felt her carefree behavior indicated she didn't take the charges seriously enough.
She called her struggles "a life lesson," and vowed to set herself on a straight-and-narrow path moving forward.
"I need to learn and will learn, and will teach my children for the rest of my life," the Real Housewives of New Jersey star said, "just as Judge Esther Salas told me she expected me to do."
In the wake of the sentencing, Teresa has continued to state she was a victim of her own naivety and ignorance in terms of the incriminating docs her husband Joe presented her to sign; and even raised the notion of appealing her sentence after pleading guilty to the charges, a legal impossibility.
A second installment of Watch What Happens Live: One-On-One with Teresa and Joe Giudice airs Thursday at 9/8c on Bravo.