Exclusive
'Camp Cupcake!' Inside The Minimum-Security Prison Where Teresa Giudice Is Likely To Serve Time: Yoga, Cooking Classes & More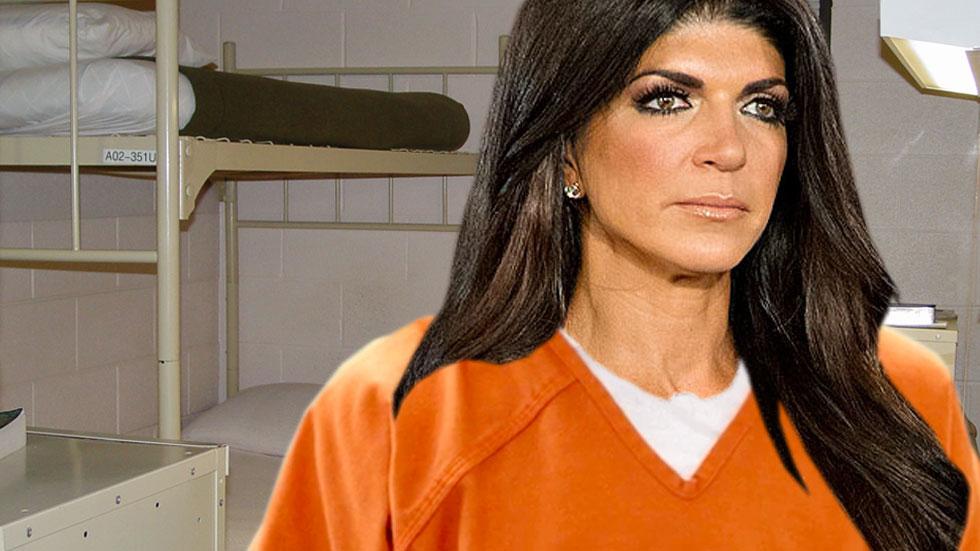 Teresa Giudice might want to call Martha Stewart, but not to swap cannoli recipes. RadarOnline.com has exclusively learned that the reality star and cookbook author is preparing to serve her 15-month prison sentence at the same place Stewart served time for insider trading: Alderson Federal Prison Camp in West Virginia, aka Camp Cupcake!
"Teresa's advisors have told her that she will most likely go to Alderson because the other women's federal prison in Connecticut — Danbury — is transitioning to housing men only," a source told Radar. "Danbury is much closer to Teresa's family in nearby New Jersey, but the length of her prison sentence will probably rule it out."
Article continues below advertisement
Set on 159 acres overlooking the Greenbrier River, "Alderson is known as Camp Cupcake!" the source joked. The minimum-security facility has yoga and cooking classes. And addition to hosting Stewart, it was also home to former beauty queen Danielle Chiesi when she served time for insider trading as well.
During her own 15-month stint, Teresa will be required to do manual labor, which could include doing prison laundry, cooking in the kitchen, or trash pick-up.
The prison opened in 1928, and the inmates are housed in cottages, instead of the communal dorms​.
Despite the fact that it could be much worse, "Teresa refuses to even look at any of the material regarding Alderson," the source said. She is hoping she will get a last-minute reprieve, but that isn't going to happen. The sooner Teresa accepts it, the better it will be for her."
One issue making it hard to accept her fate?
Article continues below advertisement
"Alderson is in West Virginia, which would make it almost impossible for her to visit with the kids on a regular weekly basis," the source explained. "Still, Teresa has been told by her lawyers that Alderson would actually be a much better fit for her than anywhere else, as the prison doesn't even have barbed wire around it, and it's minimum security."
But the source said, "Even though the prison is nicknamed Camp Cupcake, Teresa isn't happy that she has to go."
No word yet on where her husband, Joe, will serve his 41-month sentence, but his attorneys requested he be sent to a facility where he could complete an alcohol abuse program.