Teresa and Joe Giudice Prepared For Battle At 'RHONJ' Reunion Today​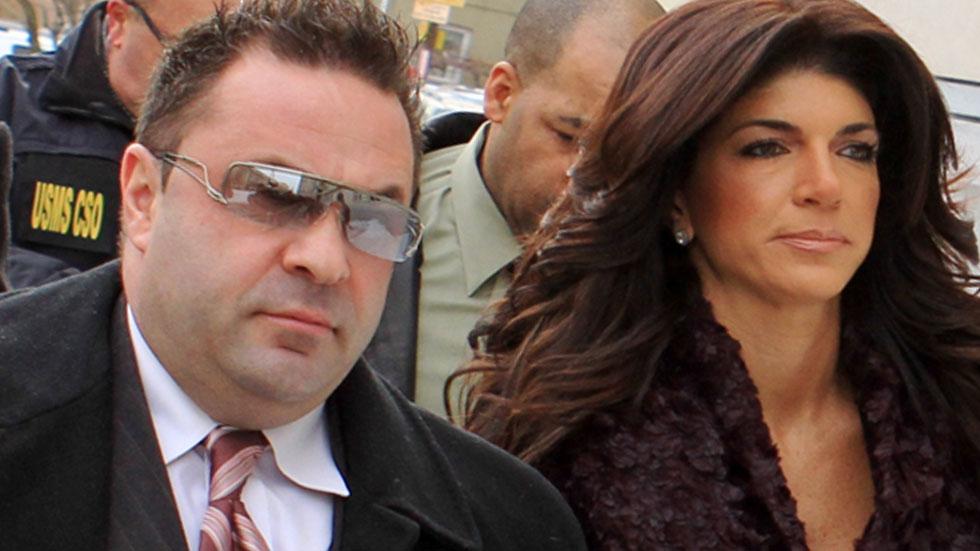 Teresa and Joe Giudice just can't catch a break from having to talk about their prison nightmare!
The embattled couple must film the reunion special for The Real Housewives of New Jersey on Sunday where they are bound to be grilled by their costars just two days after taping an exclusive interview with Andy Cohen for Watch What Happens Live.
"Teresa was very happy with how things went with Andy....however, on Sunday afternoon, she knows things will be very different as she will be taping the reunion of RHONJ with Joe and the rest of the cast," a source tells RadarOnline.com.
Article continues below advertisement
"It's the last thing she wants to do, as she expects Amber (Marchese), will want to focus on her prison sentence instead of what a jerk husband Jim was during the trip to Miami."
The insider says, "After Teresa tapes the reunion, she is going to just hunker down with her family. She does have some previous engagements and public promotions that are required to do....but other than that, Teresa will hunker down with her family."
As for the Watch What Happens Live interview, the source says, "Andy spoke to both Teresa and Joe before taping began, and was extremely thoughtful and empathetic towards the couple. Even though Teresa and Andy have had their differences in recent months, that was all in the past....Andy was genuinely concerned about how Teresa was doing and processing the fact she would be going to prison in just a few months."
The interview, which airs Monday night on Bravo, "was done with a lot of class and integrity. Andy had to ask the difficult questions, and they understood that, but it wasn't done with a menacing tone. Of course, there were a lot of tears from Teresa, and viewers will see a very humble and subdued side of her."
Teresa will start serving her 15-month sentence for fraud on Jan. 5 and once she is done, hubby Joe will begin his own prison stint for 41 months.