Gretchen Rossi Makes Outrageous Claims Against Tamra Barney In 'Watch What Happens Live' Appearance, Calls 'RHOC' Star 'The Biggest Lying, Narcissistic Sociopath'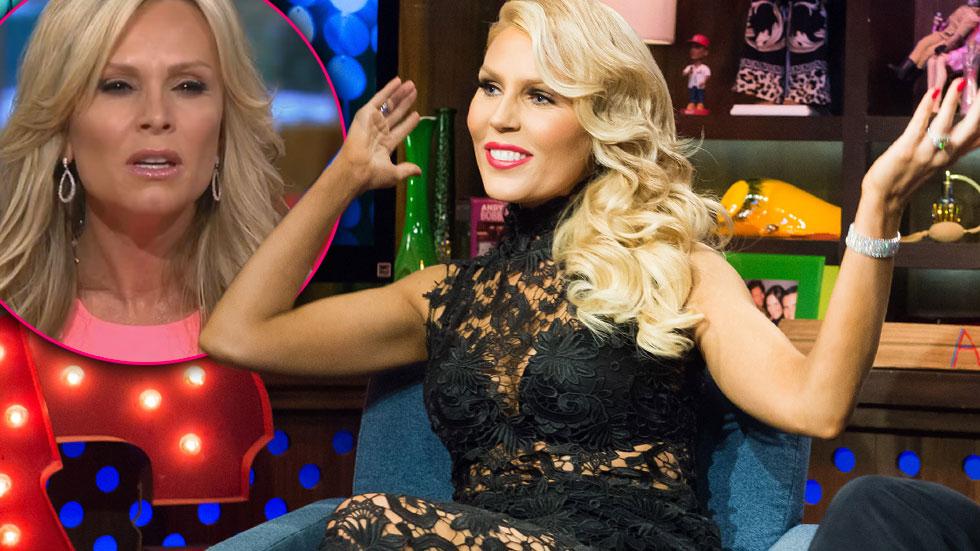 Article continues below advertisement
"I say she's a sociopath because sociopaths don't even realize that they do any wrong," the former cast member, flanked by her love Slade Smiley, told Andy Cohen, who stirred the pot showing Gretchen a highlight reel of Tamra's unsavory comments about her. "All they do is blame everyone else for their mistakes and that's all she continues to do and the viewers saw it last season."
Watch the video on RadarOnline.com
Gretchen said that Tamra "has lost all credibility with everyone, including the viewers" who have witnessed her ongoing family issues via the Bravo show (as well RadarOnline.com's on-the-ball coverage).
Gretchen's viciousness didn't end there: Prodded by Cohen to name one good quality about the fitness entrepreneur, Gretchen credited Tamra with being an excellent liar and manipulator, adding that Tamra "tells everyone she's just doing it for the show."
Article continues below advertisement
Faked Scenes, Lies & Payoffs – The Ultimate Guide To Reality TV Shows
The sparring even took an interactive twist when Tamra sent a kill-'em-with-kindness message to Cohen, who read it aloud on the air: "Did she come on just to talk about me?" Tamra wrote. "Tell her I said she looks beautiful and I wish her well and best of luck with getting pregnant."
Gretchen wasn't buying it.
"She is so trying to repair her image after this season," Gretchen said. "So, thank you but I don't believe one ounce of you.
"You continue to lie to me every time I talk to you, so whatever."
Watch What Happens Live airs Sunday thru Thursdays on Bravo at 11/10c.