'This Nasty B*tch Will Do Anything To Stay Relevant!': Embattled Tamra Barney Rips Ex-'RHOC' Co-Star Gretchen Rossi For Custody Battle Comments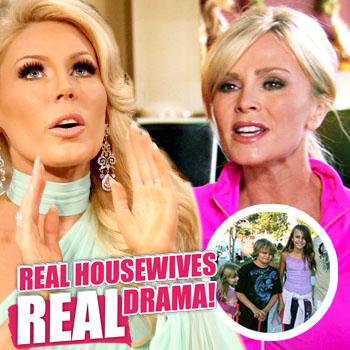 Article continues below advertisement
Rossi was quick to respond via social media, calling Barney a "hypocrite," and reminding her how quick she was to "trash talk" her beau Slade Smiley when his own dirty laundry was on public display.
Rossi wrote: "so T I'm the evil nasty one? … I didn't even say stuff about your kids … Funny how you always deflect who you are onto me. #lookinthemirror."
As we has previously reported, Barney vowed on Monday night's Watch What Happens Live she's "going to win" the custody battle, which has seen her daughter Sidney call her mother "verbally and emotionally abusive," as well as "embarrassing" for her on-screen antics, in court docs.