Exclusive
A New Low! 'RHOC' Star Tamra Barney Slams 'Boring' Co-Stars & Fat Shames Critic — 'You Should Start Working Out'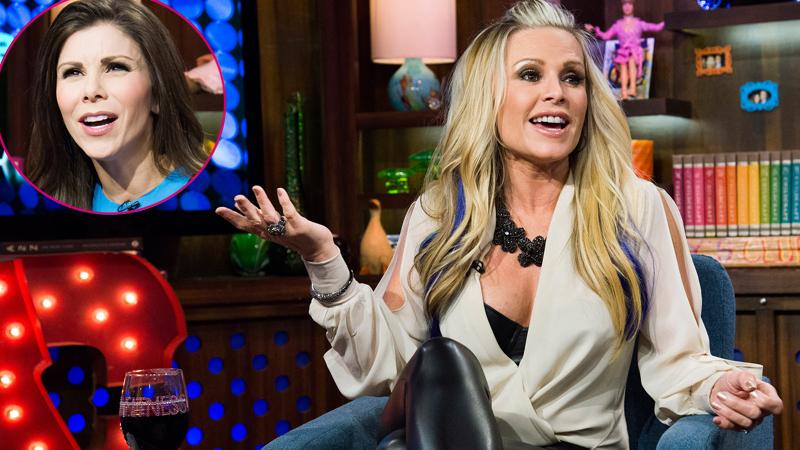 Normally, Tamra Judge saves the drama for her Real Housewives of Orange County co-stars. But the reality star and gym owner reached a new low off camera this week, when she slammed her "boring" co-stars and even fat-shamed a critical fan in an epic rant! Only RadarOnline.com has all the details.
Judge started the bitter back and forth on Friday morning, when she posted a picture on Facebook hash tagged #leavemealone! It read "I don't know if it's what you're going for, but entitlement mentality mixed with a superiority complex mixed with control freak tendencies is not a good look for you, dear. You might want to get that looked at."
Article continues below advertisement
Judge assured fans it was not directed at RHOC stars Heather Dubrow and Shannon Beador, with whom she's had issues on-screen in recent episodes. But one fan, Jonell M. Potter Yates weighed in, "U are not trustworthy and then you try to blame Heather!! They need to can your a**, nothing but a sh*t stirrer!"
Rather than let the comment slide, Judge hit back quickly.
"HAHA… Let's think about this?" she wrote in the caps-lock statement. "Am I really a sh*t stirrer or a cast mate making the show worth watching? Let's face it, without me and Heather, the show would be pretty boring!"
"The viewers love drama!" she continued. Slamming co-star Lizzie Rovsek, who has a bathing suit line, she said, "There is only so much bathing suit making, doggies, and robot babies you can watch before it gets boring and you turn on something better."
But then Judge turned her anger on her Facebook critic, writing, "So Jonell M. potter Yates I thin you should start working out. It really does help with being a b*tch!"
Do you agree with Tamra or did she take it too far? Let us know in the comments!