Liquor And Insults Flow On RHOOC: Heather Drubrow 'Needs To Get That Stick Out Of Her A**,' Says Tamra Barney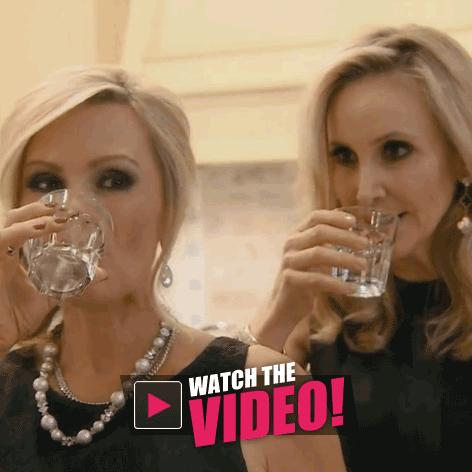 Tamra Barney seems to have a new best friend in Shannon Beador and the two of them decide to "do shots" before a dinner party. "I always hope for a little bit of crazy at a dinner party," says Beador.
But the fun turns nasty on the next episode of The Real Housewives of Orange County when Heather Dubrow enters the picture and mocks Barney for her wacky behavior.
"She needs to pull the stick out of her a**," says an annoyed Barney.
Article continues below advertisement
It goes downhill from there, with Dubrow confronting Tamra's husband, Eddie Judge, telling him his wife had been crying about wanting another baby.
You can catch a sneak peek of the episode here.
The Real Housewives of Orange County airs on Bravo, Monday at 9/8c.