Exclusive
Natalee Holloway's Suspected Killer Joran Van Der Sloot 'May Never See' His Baby Again, Declares Wife -- See The First Photo​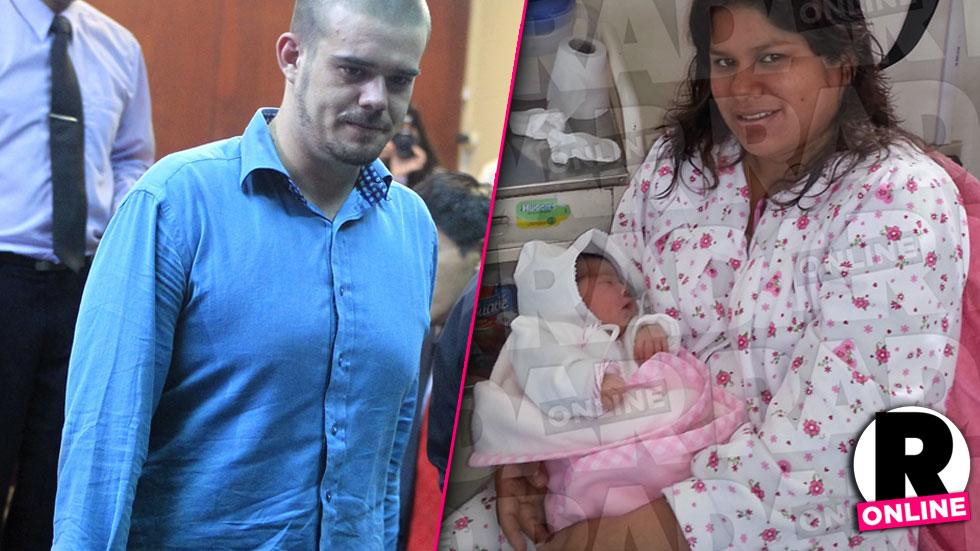 Article continues below advertisement
However, Figueroa tells The ENQUIRER that the last couple months of her pregnancy were extremely tough because the baby was too big, which left her with crippling tiredness.
"Joran is worried about his baby," Figueroa says.
Figueroa fears that her husband will never come back to her because he was transferred to a freezing jail cell a thousand miles away in the Andes after he threatened to kill Sergio Haro, a warden who confiscated his cell phone while he was at Piedras Gordas.
The warden told van der Sloot that he would never see his baby, his wife tells The ENQUIRER.
As RadarOnline.com reported, van der Sloot must complete his 28-year sentence for the murder of Flores before the United States will be eligible to extradite him in 2038 for the murder of Natalee Holloway, the 17-year-old who disappeared during a 2005 high school graduation trip to Aruba and was last seen with van der Sloot.
Maximo Altez, van der Sloot's attorney, shot down claims that he married Figueroa to avoid extradition to the U.S. on charges related to Natalee Holloway's disappearance by stating, "This is a love story and Leidy and him are very much in love."