Joran Van Der Sloot Will Face Charges In The U.S. For Natalee Holloway Case -- In 24 Years!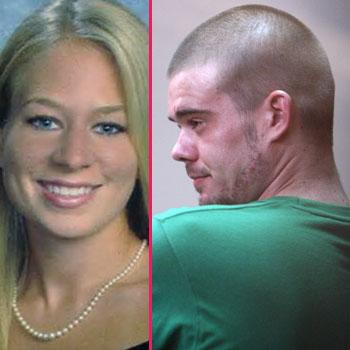 Convicted killer Joran van der Sloot will finally face charges in the United States for the disappearance of American teen Natalee Holloway — but not for at least another 24 years!
According to an announcement made in Peru on Sunday, van der Sloot must complete his 28-year sentence there for the 2010 murder of Peruvian Stephany Flores and then the United States will be eligible to extradite him for the Holloway case, in 2038.
Article continues below advertisement
Holloway, then 17-years-old, disappeared during a 2005 high school graduation trip to Aruba and she was last seen leaving a local bar with him. A body was never found, so van der Sloot could not be charged in her case.
In June 2010, a federal grand jury in Alabama indicted van der Sloot on charges that he tried to extort $250,000 from Holloway's mother, Beth. Van der Sloot offered to provide what turned out to be bogus information about the whereabouts of Holloway's remains in exchange for the money, according to the indictment.
Then in 2012, van der Sloot's attorney, Maximo Altez, revealed that he felt extradition to the U.S. was inevitable and even predicted the Dutchman would go by August, 2012, which he never did.
"I'm terribly disappointed that he's not going to be brought to the United States to face the indictments here at this time," Beth's attorney, John Q. Kelly, told People.
"Most importantly, we believe that had he been brought here to answer the charges, there would have been much greater likelihood that he would have disclosed the location of Natalee's whereabouts."
Article continues below advertisement
In prison letters released last July, van der Sloot claims he received an unfair sentence for the Flores murder and that his mental issues were never considered.
"My rights have been constantly abused. My lawyer promised me I would receive 15 years if I plead guilty, I did," he wrote.
"I have a history of psychological problems which were never taken into consideration."
Beth's attorney claims the $25,000 wired to van der Sloot for information on Natalee was never about her daughter's whereabouts, but an effort to get him arrested and extradited to the U.S.
"We never thought he would tell the truth or cooperate. The point was to get him on the extortion counts. That's what it was all about. But, he fell through the cracks, got out of Aruba, and used the 25 grand to go to Colombia and then Peru and kill someone," Kelly said.
"The story should be told now to show how bad he really is and how he tried to extort $250,000 from Natalee's mother and just deliberately tortured her for a large sum of money. We knew that if he took that money and the information was false, which we knew it would be, then he would be charged with these things."