EXCLUSIVE INTERVIEW: Joran Van Der Sloot's Lawyer Blasts Natalee Holloway's Mom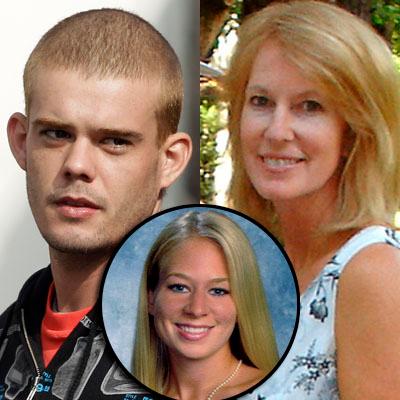 Joran Van Der Sloot's lawyer has blasted Beth Holloway for 'bribing' her way into a Peruvian jail to question his infamous client about her missing daughter Natalee Holloway, RadarOnline.com is reporting.
The mother of the American teenager -- who went missing on the island of Aruba after she was last seen with the Dutchman -- came face to face with the 21-year-old in September in her desperate attempt to get answers about her daughter's baffling disappearance.
Article continues below advertisement
But Peruvian lawyer Max Altez Navarro -- who is currently trying to get his client released into the general population of Peru's Castro Castro Prison -- blasted her attempt to try and get answers to the chilling mystery that has haunted her since Natalee went missing in 2005.
Joran Van Der Sloot has been held at a maximum security unit of the Peruvian prison for the past nine months on charges that he killed 21-year-old Peruvian student Stephany Flores.
In an exclusive interview with RadarOnline.com, Navarro said: "Look, Beth Holloway bribed her way into prison. She paid under the table to see my client and she acted in a crazy fashion but I understand why she did it too.
"She was only with Joran for a few minutes and he simply gave her my business card and told her 'call my lawyer' it was as simple as that."
Navarro - who claims that his family has been threatened because he is representing Van Der Sloot - thinks that he can get him released from prison on his latest murder charge.
Article continues below advertisement
Search Dogs Unsuccesful In Finding Natalee Holloway's Remains
The lawyer believes that any confession Van Der Sloot previously made was illegal and that if he is not formally questioned again with a proper translator within 18 months of being in jail then he should automatically be released.
At the moment the case seems to be in stalemate with Navarro blaming the Peruvian authorities for not providing a Dutch/Spanish interpreter while the Dutch embassy told him that they are not entitled to assign an interpreter to the case either.
Van der Sloot and his lawyer have appealed to have his confession thrown out claiming police irregularities, coercion and the lack of a qualified Dutch language translator.
Navarro revealed: "If my client is not rightfully questioned within 18 months of his imprisonment then under Peruvian law he should be released.
"Nothing that happened before was legally correct in my opinion. I have just spoken to Joran and his spirits are good despite of everything.
Article continues below advertisement
"He is treated well in prison and he is a big guy at 6 ft 5 inches tall who can look after himself.
"He is being housed with four other men in the maximum security unit and there have been no problems - it is not like he is a child molester or anything like that.
"He spends his time playing cards and chess while he gets to exercise regularly too - once a week he is permitted to make a phone call to his mother Anita which keeps his spirits-up.
"We are tyring to get the director of the prison to house him with the general population now and I don't think he would have any problems there either - he is looked-on as a bit of a celebrity by the other prisoners because of all the media interest in him.
POLICE REPORT: 'Teen Mom' Amber Says Gary Harassed Her With 24 Calls In 5 Hours
"It is true that my family received some threats because I am representing Joran and there was an incident involving my daughter who is studying in Miami.
Article continues below advertisement
"But I have been hired by his mother and I will see this case through because he deserves proper legal representation.
"Joran is like a big kid and he does have some psychological issues but he has been through a lot and at times he was treated like a 'caged animal' which I did not like to see.
Cameras To Be Allowed For Dr Conrad Murray's Trial
"He is not on any special medication although he did recently receive some cream to treat a skin disorder - my only concern is to deal with this case in Peru not any other one in another country and that is my focus."
Van der Sloot is also suspected in the 2005 disappearance of Alabama born Holloway.
He was the last person known to see her alive in Aruba where she was vacationing with friends and although he has been questioned by Aruban authorities he was never formally charged with anything.
EXCLUSIVE: Shia LaBeouf Bar Fight Captured On Surveillance Camera
As RadarOnline.com previously reported, Flores was murdered in Peru five years to the day of Holloway's disappearance.
Her body was found in Van Der Sloot's Lima hotel room - he allegedly told Peruvian authorities he killed Flores when she found material relating to Natalee Holloway on his laptop computer.
RELATED STORIES: