Melissa Rivers Expected To Sue Doctor-To-The Stars Involved In Biopsy That Preceded Mother Joan's Death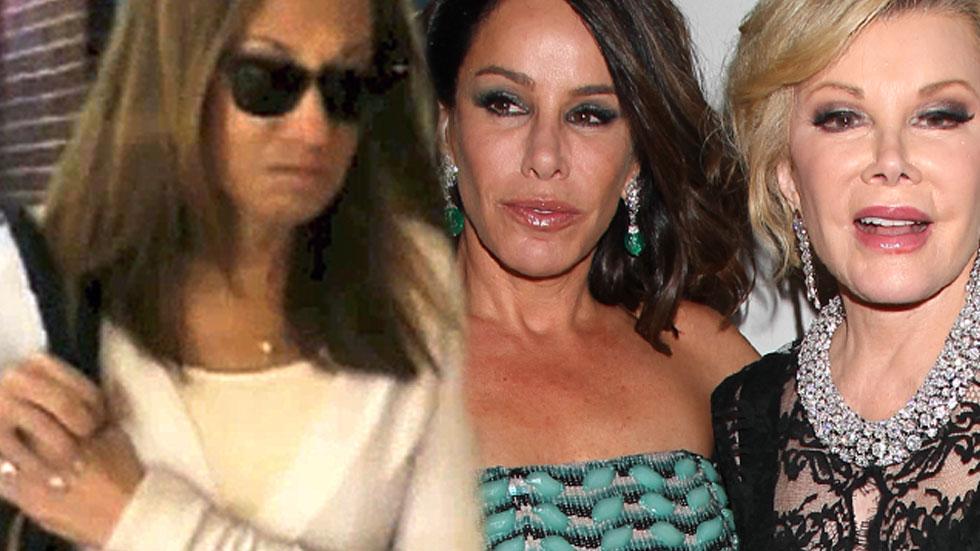 Joan Rivers' grieving daughter Melissa Rivers is expected to proceed with a lawsuit against Dr. Gwen Korovin, the physician who initiated the previously-unplanned biopsy that preceded to the comedy pioneer's death at 81 last month.
"It's very difficult to discuss something so unpleasant with her, but she is going to launch a lawsuit," an insider told Mail Online regarding the pending legal proceedings.
Article continues below advertisement
As RadarOnline.com previously reported, Korovin on Aug. 28 accompanied Rivers to at the Yorkville Endoscopy clinic, where the comic was having work on her throat done; through she was not affiliated in the clinic, Korovin launched into the biopsy procedure; at some point thereafter, Rivers went into cardiac and respiratory arrest.
Sources told Radar Sept. 17 that Melissa Rivers was calling Korovin "a spineless" after the doctor was nowhere to be found in the wake of the Fashion Police star's death.
Joan "trusted these doctors to take care of her," the source said, "and it appears that there was a huge failure of epic proportions on multiple levels."
Insiders previously told RadarOnline.com that both Korovin and Dr. Lawrence Cohen, the clinic doctor who performed the endoscopy, "have both lawyered up" following the high-profile celebrity death, "which isn't surprising given the circumstances."
Korovin, 56, is a doctor-to-the-stars who's also treated famous faces such as Lady Gaga, Ariana Grande and Celine Dion.
Lawyer Michael Kelton, who is representing Korovin, told the outlet his client — who is "respected and admired by her peers in the medical community" — "will not have any public comment on recent press reports regarding her practice."