Exclusive
Diva Of The Dead! 'Long Island Medium' Theresa Caputo Demands Fancy Hotels, Luxury Beauty Treatments & Designer Clothing: 'She's Constantly Complaining!'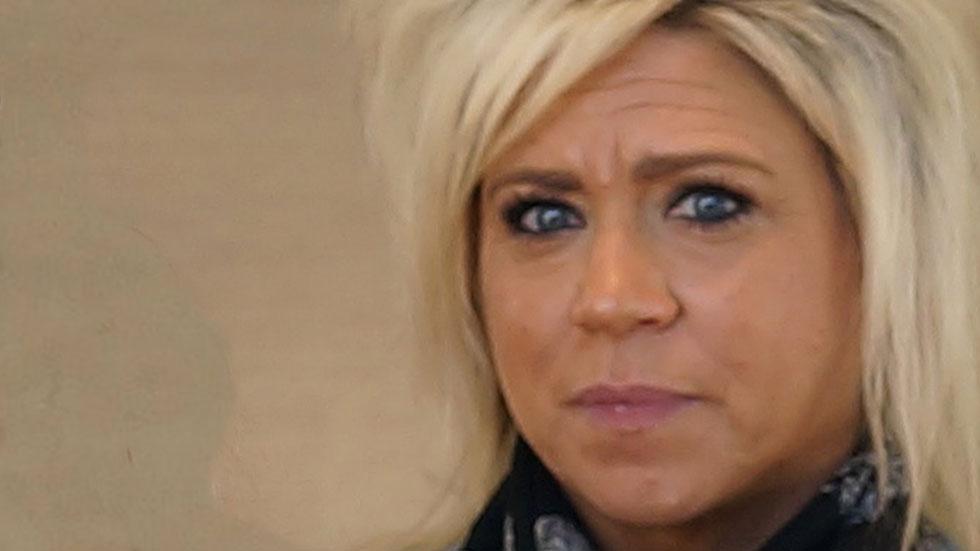 Article continues below advertisement
"She's constantly whining about them," the source exclusively tells RadarOnline.com. "She is furious that they don't put her in the best hotels when she's on the road filming, and that they don't constantly wine and dine her. She says they don't treat her like the huge star she is."
Though she's a stickler for luxury accommodations, the 46-year-old is even more high maintenance in the beauty department.
"She won't leave the house without full hair and makeup, the perfect manicure and a fresh spray tan," another insider adds. "The process can take hours."
And fans certainly won't catch her in sneakers.
"She is obsessed with designer shoes," the source says of the star, who is rarely spotted without her four-inch, crystal-studded Christian Louboutin heels. "I've never seen anyone spend more money on high-end accessories, including watches and purses."
After six seasons of impossible orders and constant complaints, the source reveals many of her reality TV employees have headed for the door.
"The crew is a constant revolving door because everyone is sick of her behavior," the insider explains. "The funny thing is, she is always saying 'I'm NOT a diva.' Everyone has a good laugh about that!"
As RadarOnline.com has exclusively reported, the Hicksville, New York native is under fire for botched readings, shameless tour tricks and rude behavior toward clients.
Caputo has brushed off the stories, claiming, "I don't let negativity and negative people affect me."