Diva Behavior: Pop Star Ariana Grande 'Took Over A Huge Conference Room,' Turned It Into A Dressing Room At New York Hotel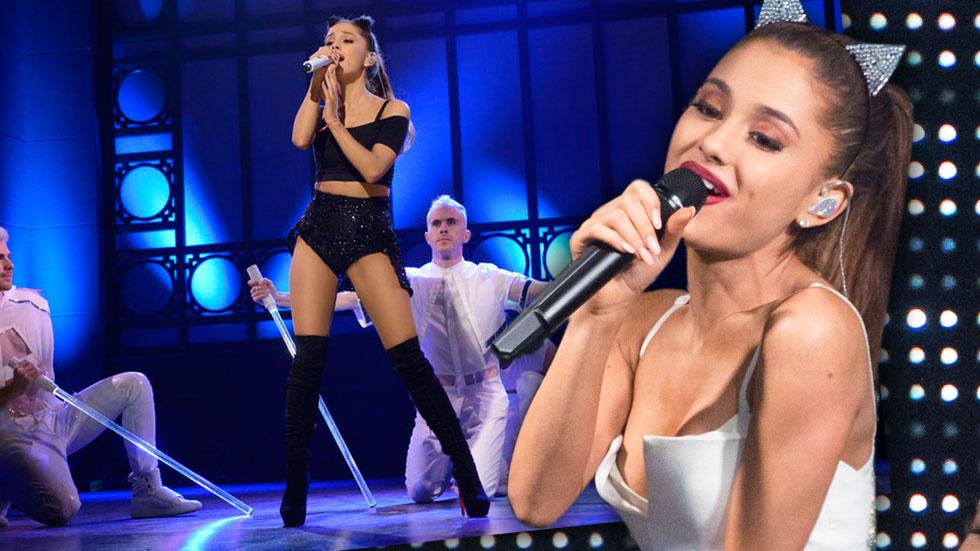 Ariana Grande continues to raise eyebrows and ruffle feathers with her prima donna behavior.
After appearing on Saturday Night Live season opener, the "Bang Bang" singer demanded red carpet treatment, and then some, for a small show at the Out hotel in New York City.
An insider told the NY Daily News, "Before she got there she made security clear out the entire lobby. Even if you were a guest at the hotel you had to clear out. No one could sit in the lobby, but she came in the back.
Article continues below advertisement
"She took up a unisex bathroom...and put two bodyguards outside."
The 21-year-old, an insider told the paper, had "an entourage of 21 people with her, maybe more," and at one point, tried to get hotel officials to "get rid" of more than a dozen paps waiting for her outside the facility.
Another source estimates that "the hotel had been cleared from 1:30 a.m. on" to accommodate "The Way" singer, who "also took over a huge conference room and turned it into a dressing room.