Ariana Grande Calls Justin Bieber 'Most Isolated Human Being I've Ever Met'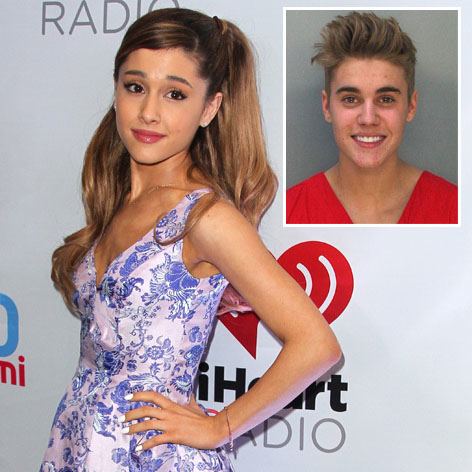 A sad Ariana Grande is deeply concerned about her friend, Justin Bieber.
"He is the most visible yet most isolated human being I've ever met," the singer who opened for the Biebs told Boston radio station Mix 104.1.
"I think it's really serious. I've seen tweets of people making fun of the mugshot and all this stuff, and it's so ignorant," said Grande. "It's gotten to a point where I just want him to be okay. It's this very serious thing. It's not just like a kid who's, you know screwing around, it's dangerous. It's very serious and upsetting."
Article continues below advertisement
"I just want him to be okay, that's all. I just think it's a serious thing," added the 20-year-old singer. "And I don't think it's something to make fun of anymore. I don't think it's funny anymore."
Grande is a presenter at Sunday night's Grammy Awards where Bieber's arrest for DUI, resisting arrest and driving with an expired license, and his seemingly out-of-control life are sure to be on everyone's minds.