Too Much, Too Soon? Ariana Grande's Handlers Limit Media To Vanilla Topics, Issue Specific Demands On Photos, Want Right To Delete Pictures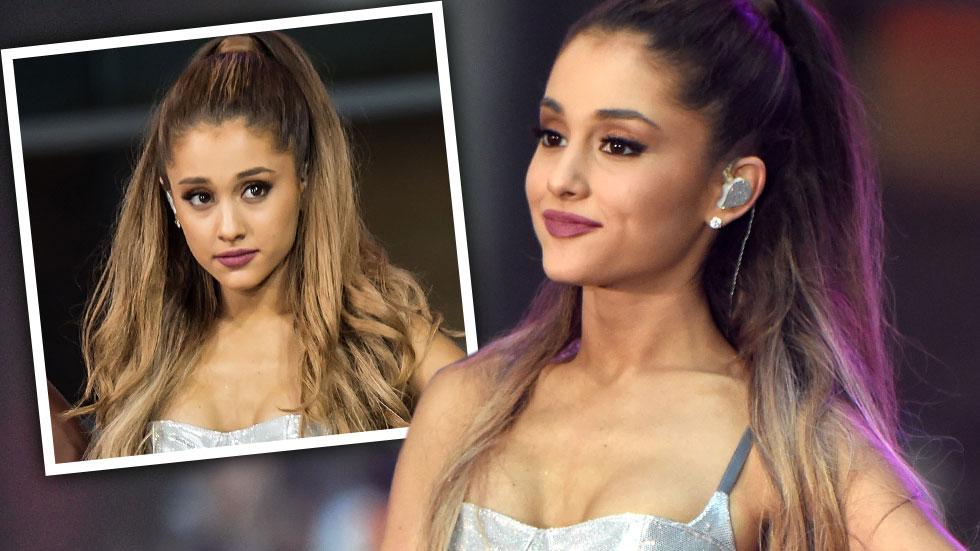 Ariana Grande might be a star on the rise, but recent behavior from the singer and her handlers on an Australian press junket indicate she's in full-blown diva mode.
Media outlets were presented with a laundry list of talking points to avoid during any interviews, while photographers were instructed to adhere to strict guidelines as to how the perfumer could be captured on film.
Journalists interviewing the 21-year-old singer, according to Australia's The Courier-Mail, were forbidden from speaking on the following topics: her current and past relationships; the death of her grandfather; her work with Justin Bieber; her time on Nickelodeon's Sam & Cat, and ex-co-star Jennette McCurdy; and anything to do with Mariah Carey.
Article continues below advertisement
"The Way" singer's handlers also barred photographers from using nay natural light in images she's in, and that the pics could only be taken from her left side.
There was grand drama when the "Bang Bang" singer cut short her photoshoot at The Darling Hotel with Chris Pavlich, a photographer with the publication mX. During the session, Grande wanted personal frame-by-frame approval of each shot, with any undesirable photos to be deleted.
The "Problem" singer put the brakes on things when she said she wanted to change her top, with one of her reps coming in about 20 minutes later, telling Pavlich to delete the images he'd already taken. Pavlich declined and had a run-in with one of the singer's security guards, who tried to physically stop him from packing up his equipment in his vehicle as he tried to depart, the paper reported.
Grande abandoned the pre-planned photo shoot for another set of (presumably-controlled) chit-chats with other Aussie media outlets on hand.