Exclusive
Revealed: Kate Gosselin's Diva Demands While Traveling — Specific Food Requests & Security Needs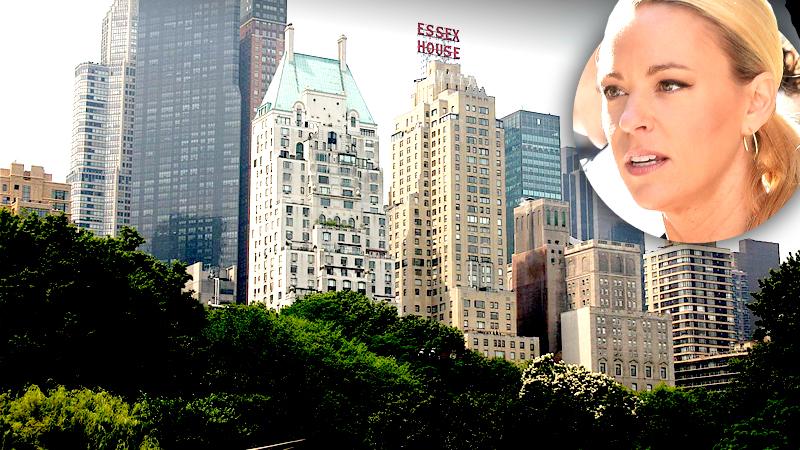 When traveling to promote her TLC reality TV show Kate Gosselin quickly traded in her modest lifestyle with diva demands according to Robert Hoffman's tell-all book on the mother-of-eight, and RadarOnline.com has all the exclusive details.
Hoffman's explosive book, Kate Gosselin: How She Fooled The World, is full of shocking allegations against the reality TV queen and the author claims he obtained access to her "email communications" which revealed "numerous examples of her distain for others."
Article continues below advertisement
"Not many people do 'rude' quite as well as Kate does. Kate had some very specific demands for accommodations and meals while traveling. These are some particular stipulations she submitted to Wendy Douglas from Discovery for their stay at the Essex House in New York City," Hoffman writes.
"Kate told Wendy they had security concerns and layout concerns at other hotels, but in the 'spirit or partnership' they were 'willing to do the Essex House again' as long as her stipulations were met."
It should be noted that the average rate for a single guest room at the Essex House is over $600 per night.
According to Hoffman, the following is the list of accommodation and culinary demands Gosselin made:
• Accommodations: Kate asked for the same suite setup they had the last time they stayed, but with an additional king room "DIRECTLY NEXT DOOR" to the suite setup. Kate also specified a room number, and indicated it was the floor the spa was on. She adamantly stated that "A room down the hall even one room further will not work!!!!!" She also said she would need an additional rollaway bed in the suite.
Article continues below advertisement
• Meals: Kate said the room service menu selection for breakfast would be fine. She specified the following exact menu items for lunches for two days, and dinners for two or possibly three days:
- Wednesday dinner: Kobe beef tips cooked medium to medium well; steamed broccoli; mashed potatoes; French fries; organic blueberries; and vanilla ice cream. Kate asked that a mixed green/grilled chicken salad option be provided for the adults. She listed these ingredients to be used in the salad: grilled chicken, cucumber, tomato, sliced strawberries or pears, feta cheese crumbles, pecans and a balsamic vinaigrette dressing.
- Thursday lunch: Homemade macaroni and cheese with mild white cheddar and small shell pasta; French fries with honey mustard sauce; carrots and celery sticks; apple slices; and chocolate chip cookies (with a mixed green/grilled chicken salad option for the adults)
- Thursday dinner: Hamburgers (sliders); cheeseburgers (sliders); hot dogs; chicken fingers with honey mustard sauce; French fries; onion rings; dill pickles and steamed seasoned green beans on the side; and vanilla cake with vanilla icing (with a mixed green/grilled chicken salad option for the adults).
Article continues below advertisement
- Friday lunch: Peanut butter and grape jelly on wheat bread (Kate specified whole grain bread with no "obvious" grain in it); potato chips; fruit salad with blueberries, bananas, apple, grapes, strawberries, kiwi, and pineapple; Monterey Jack cheese cubes; and oatmeal raisin cookies. (With a substitute for the adults of ham and cheese sandwiches on wheat with lettuce, tomato and onion and horseradish spread; and a mixed green/grilled chicken salad.)
- Friday dinner (if they were still there): Pizza - cheese, pepperoni, onion and green peppers in different configurations; French fries; steamed broccoli; and chocolate brownies (with a mixed green/grilled chicken salad option for the adults).
- Kate requested these additional specific items from Whole Foods in the main suite only:
10 Organic bananas; 4 boxes organic blueberries; 4 packages organic cheese sticks; 2 boxes organic "Ritz" crackers; 2 six packs Yo Kids (Stonyfield Farms) organic yogurt; 1 pack organic peanut butter cookies; 3 bottles organic lemonade; 1 gallon organic pulp-free orange juice; 2 gallons spring water; 2 packages of individually packaged cookies; 2 packages of individually packaged peanut butter crackers and/ or cheese crackers.
Article continues below advertisement
But believe it or not, Gosselin, 39, isn't planning on taking any legal action against Hoffman this go around — last year she filed a multi-million dollar lawsuit against Hoffman and ex-husband Jon for hacking and wiretapping, claiming he gave the author the hard-drive from her computer — but she eventually dropped her lawsuit for undisclosed reasons.
"Kate's not going to take any legal action at this time," a source close to the reality TV star told RadarOnline.com earlier this month.