Katy Perry's Diva Tour Rider Revealed: Servant To Prepare Fresh Fruit & Veggies, Dressing Room Filled With Flowers & Bottles Of Wine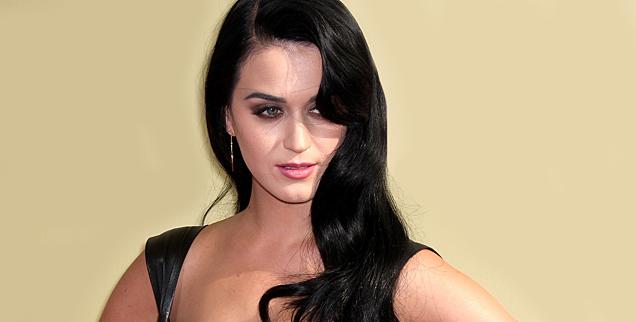 Katy Perry likes to be taken care of while on tour, as revealed in a rider recently leaked online.
According to a report from the UK's Daily Star newspaper, the "Dark Horse" singer is a backstage diva when it comes to her demands while on her "Prismatic" tour — including a servant to wash and cut up all her fresh fruits and veggies.
''It's crazy. Katy always seems so down-to-earth when you see her on TV so we didn't expect her to have so many diva demands," an insider told the paper.
Article continues below advertisement
"We've also been told that staff mustn't speak to her, especially to ask for a photo or an autograph, because it angers her before the show."
Not only does the 29-year-old enjoy her daily supply of apples, dries figs, celery, peas, grapes and pineapple, but she also demands three bottles of Pinot Grigio, chilled.
Russell Brand's ex-wife also likes to have an assortment of tortilla chips on hand and has a plethora of interior design demands for her dressing room.
Custom-made French lamps, a cream rug and a director's chair with her name on it are all on the list.
And Perry wants lots of fresh white and pink flowers in her room, along with plenty of clothes and beauty products.
But the "Roar" singer is also very generous, as the paper reports she shelled out £1,000 on spicy chicken from Nando's restaurant for her entourage last week after kicking off her world tour in Belfast, Northern Ireland.
As RadarOnline.com previously reported, a rider for her 2011 World Tour was leaked that year revealing she's to be booked into the presidential suite of a five star hotel and needs five junior suites and 45 single rooms.
Just as it is now, her dressing room was to be decorated in pink and cream, and have lots of fresh flowers — but "ABSOLUTELY NO CARNATIONS."
Do you think Katy's a diva, or her demands are warranted given her status? Sound off in the comments below…