Exclusive
Because She's Worth It? Lindsay Lohan Demands $40K For TV Interview In Austria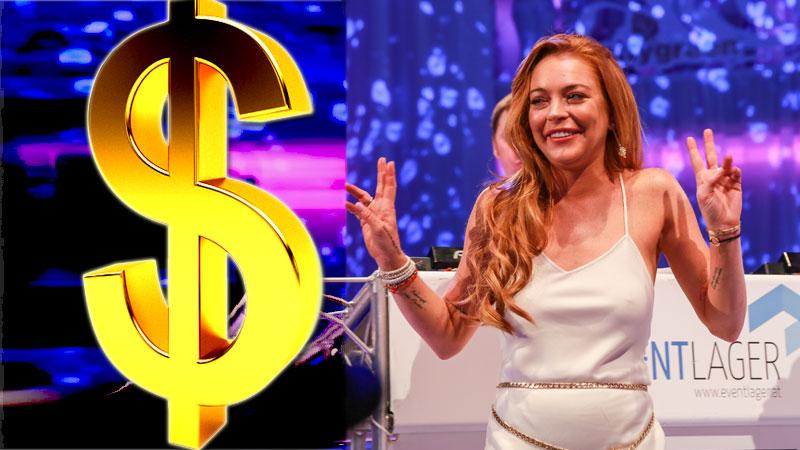 With years since her last acting gig, Lindsay Lohan has turned to new and unusual methods of bringing in cash. During a recent visit to Austria to attend a gala, RadarOnline.com has learned, she demanded more than $40,000 to sit for an exclusive TV interview. And more shocking than that, she got it!
Lohan jetted from London to Linz, Austria, Friday, July 25, to attend the PlusCity White Party. According to the daily newspaper "Õsterreich," Lohan "demanded 30,000 Euros ($40,314.03) for an exclusive interview."
Article continues below advertisement
According to the paper, TV channel PRO 7 coughed up the cash, while other news outlets had to make due with a short press conference — for which Lohan was more than half an hour late. "After a short autograph hour, she went back to the hotel to freshen up," the paper reports.
As for her big appearance at the party, she rolled in after 11 pm, and was spotted lounging on a $100,000 sofa covered in Swarovski crystals. Nice work if you can get it!
Sunday afternoon, she flew back to London.
Despite her demands, the trip to Austria actually represented some progress for hot mess Lohan, who cancelled last-minute for planned appearances at the 2010 Vienna Opera Ball and May 2014 Life Ball in Vienna as well.
Lohan is currently living in London, rehearsing for a stint in the play Speed the Plow.
Do you think an interview with Lohan would be worth $40,000? Let us know in the comments!