Exclusive
Lindsay Lohan Ditches Her Sober Friends To Keep The Party Going - Source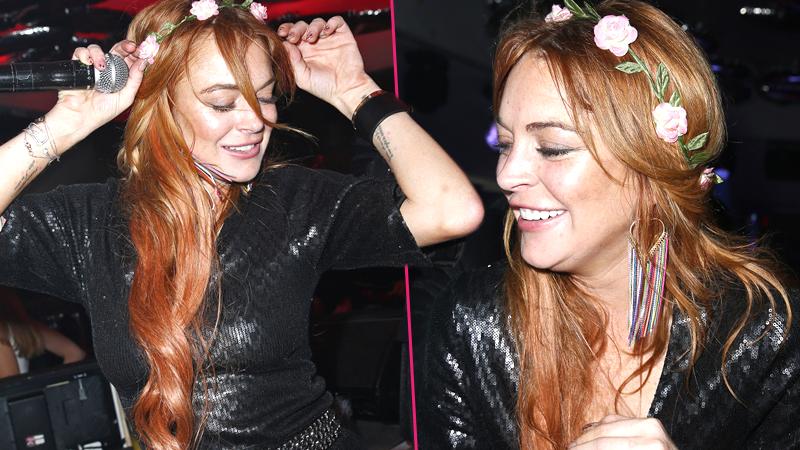 As Lindsay Lohan continues to hit the European party circuit, frequenting nightclubs and galas, she's surrounded by more temptations than ever before — that is, if she's as sober as she insists. But as the troubled actress continues to try to put her life and career back on track, RadarOnline.com has learned that she's doing it without the support of her network of sober friends. According to a source, she's recently "cut ties" with her "sobriety circle."
Article continues below advertisement
Though Lohan had tried to forge relationships with sober young people in New York and L.A. after her most recent rehab stint, "Everyone thinks Lindsay moved to London because she knows that she can get away with things there that she cannot get away with here," a source close to Lohan tells RadarOnline.com exclusively. "She's cut ties with everyone back in the States."
Now, it seems that members of Lohan's "sobriety circle" have given up hope.
"You can only give someone so many chances," the source adds. "She's not answering phone calls from her sober friends. It's frustrating."
Lohan credits her move to London as being a "calming influence" in her life.
"I have a great place. It's very light and I feel safe," she said. "I think I am making the move to come over here."
But since making her debut in London, Lohan seems to be back to her old late-night habits. Hanging out with frenemy assistant Gavin Doyle is just one sign, according to the source, that she has surrounded herself with bad influences.
Add in late nights stumbling out of the club, falling down in public, showing up late to rehearsals, and it's a worrying picture for friends, says the source.
What do you think? Can Lindsay ever really pull it together? Did she move to London to escape her sober life here in the States?