Nickelodeon Star In Cocaine Scandal! Ariana Grande Threatens To Sue Perez Hilton Over New Drug Allegations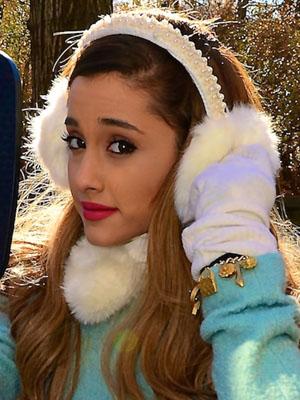 Nickelodeon star and singer Ariana Grande isn't going to rehab, but she could be going to court. After blogger Perez Hilton posted tweeted outrageous allegations that the tween fave had been spotted using cocaine, her lawyers were quick to strike back with a threat to sue.
Beginning on Sunday, Hilton aimed a series of Twitter messages at Grande, which read, "Are you okay? I heard someone saw you doing cocaine at a party this weekend. Stay away from drugs Ariana!!!"
Article continues below advertisement
"I'm praying for you!" he wrote. "You can overcome this!!"
Heroin Addicts, Coke Fiends & Celebrity Stoners — Hollywood Drug Dealers Tell All!
He even tweeted to Grande's brother, Frankie Grande, "Please make sure Ariana stays away from cocaine. I'm hearing awful things about what she's been doing!"
The celebrity gossip blogger, who has cultivated a kinder image with celebrities lately, seemed back to his old form when he also wrote via Twitter to Nickelodeon, saying, "If it's true that @ArianaGrande has a drug problem, hopefully you guys can help her before it's too severe!"
Grande's camp insists the claims are absolutely false, and now she's planning to sue Hilton for tweeting the lies.
If the two end up in court, it would hardly be surprising to anyone who has followed their ongoing feud in recent months.
Grande reportedly burst into tears at the Grammys after Hilton slammed her dress and hair on Twitter.
And he's even claimed that her fans have threatened his life, as well as his baby sons, in defending her honor online.
"Ariana keeping quiet is condoning and promoting that behavior!" he alleged in a tweet.