Exclusive
'Terrible Garbage!' Critics Slam Kris Jenner Cookbook: 'I'd Rather Read A Cookbook By ISIS'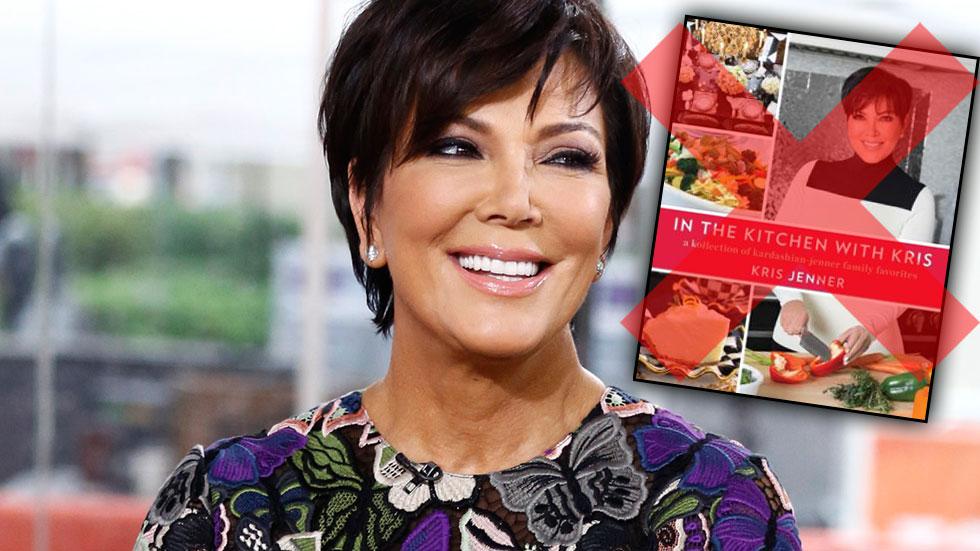 Just days after Kris Jenner released her new cookbook, In the Kitchen With Kris, critics are serving up a steaming pile of nasty reviews — and only RadarOnline.com has all the details!
Jenner's tome currently sits at an embarrassing 5,184 on the Amazon bestsellers chart. And customer reviews of the 224-page recipe collection provide some clue why.
Rated just 2.3 out of five stars, it's been roundly trashed by Amazon reviewers, who've called it "terrible garbage" — and worse!
Article continues below advertisement
"The recipes in here are bland and tasteless," one reviewer wrote. "I made the macaroni and cheese, and you would think with all the different varieties of cheese used, it would be flavorful, but instead I got a very expensive, unediblesic mass of oily noodles."
"Terrible garbage," the reviewer summed up.
Another chimed in, "Surely this is a joke! I suspect the only time she's been in a kitchen is to kvetch to the caterer and get some more vodka. Can't believe people waste their money on this garbage."
MORE ON:
Robert Kardashian
Would you buy Kris' cookbook? Let us know in the comments!