'Marriage Boot Camp'-Bound Kendra Wilkinson Says Hank Baskett Is 'Superman Without The Cape' -- Does That Make Transsexual Models His Kryptonite?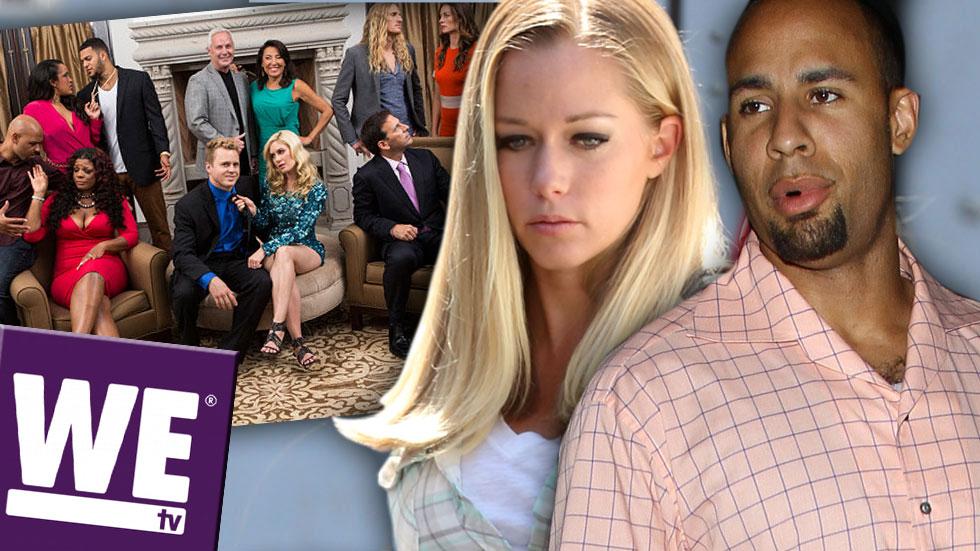 Over the next two weeks, Kendra Wilkinson and husband Hank Baskett will try to work through their ongoing marital struggles — highlighted by his affair with a transsexual model -- on WEtv's Marriage Boot Camp.
"He was never a d*uchebag; he's always been the most perfect man on Earth," the 29-year-old stunner told E! of her husband, a former NFL wide receiver with the Philadelphia Eagles and Indianapolis Colts. "Now he's Superman without the cape.
Article continues below advertisement
"He needs a lot of work, that's the issue."
Kendra said of Hank: "People looked at him like he was Superman, and he probably made one little mistake, and now the whole world sees this bad image and I hate that. It's so sad."
The Playboy Playmate said her husband "deserves sympathy," as he's "not a bad guy," but rather "a very amazing person who was trapped in the very bad situation."
As RadarOnline.com previously reported, Hank paid $500 for a 20-minute tryst with transsexual mistress Ava Sabrina London in April 2014, in which the two engaged in mutual masturbation before the father-of-two ejaculated.
Despite the humiliating scandal, Kendra vowed to stand by her man who she said is "in a lot of therapy" to try and work through the marriage-threatening fiasco.
"I'm not the type of person to flip a switch and just shut my love for Hank off," the former Hugh Hefner protégé explained. "I love him so much.
"That's why I'm in so much pain."
Kendra on Top airs on WEtv Fridays at 9/8c.