Exclusive
Sorry Kendra! Hank's Transsexual Model Claims He Was Caught On Tape In Frantic Phone Calls — Listen To The Secret Audio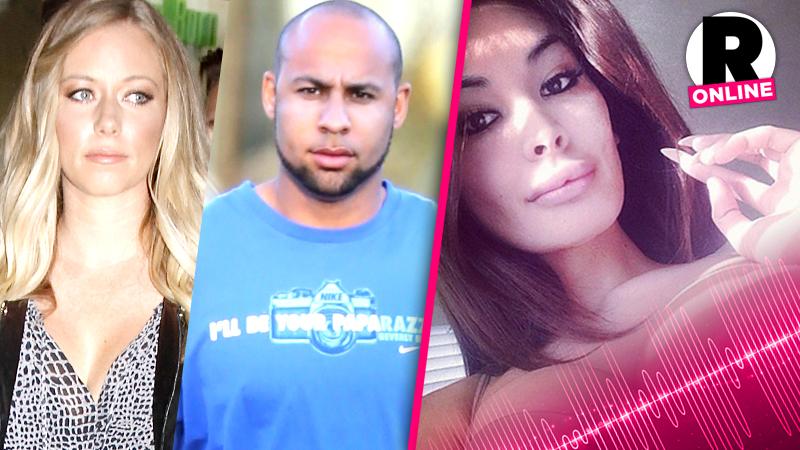 "They claim that there's proof out there that my husband cheated on me," Kendra Wilkinson said earlier this week. "But there really is no proof."
Despite video tapes, interviews, and a polygraph report suggesting her husband, Hank Baskett, had a sexual encounter with a transsexual, Wilkinson has decided to stand by her man.
But now, in a world exclusive, can reveal shocking new material that may change her mind for good: Previously unreleased audio tapes caught the transsexual at the heart of the scandal on the phone with a frantic lover at the time the story broke — and she says the sound-alike, who answers to "Hank," is Baskett.
Article continues below advertisement
In an audio recording dated May 29, a man that sounds like the former NFL pro — and answers to the name "Hank" — can be heard frantically begging the model not to spill the secrets of their sex romp one month before.
"I just wanted to confirm that you hadn't said anything," "Hank" tells London on the tapes. "They just said two weeks before Kendra was pregnant that I hooked up … I hate to say it 'cause I would never say this word, but they said I hooked up with a tranny."
"I didn't say nothing," London reassures the caller.
London informed "Hank" that despite being offered big bucks for her tale, she'd turned down all offers so far, which seemed to reassure him.
"Thank you so much, thank you," "Hank" says in the recording which you can listen to below. "Thank you so much."
"You're making me feel so much better right now because you said you didn't say anything," he continues.
Article continues below advertisement
audio mp3="https://media.radaronline.com/brand-img/wp-content/0x0/2014/10/file201.mp3"/audio
Unfortunately for Baskett and Wilkinson, the model changed her mind, deciding to go public with the claims in a serious of video interviews exclusively featured on Radar.
Wilkinson has admitted she believes most of the claims, confessing, "I'm seriously mad at Hank because I know something happen … I wish it was fake."
But in the meantime, she says she won't divorce him, claiming such a move would be "dumb."
Will this new bombshell be enough to change her mind? Listen to the shocking audio, compare it to Baskett's voice, and you be the judge!