Exclusive
Hospitalized Amanda Bynes Improves As Parents Cut Ties With Britney Spears' Creepy Former Svengali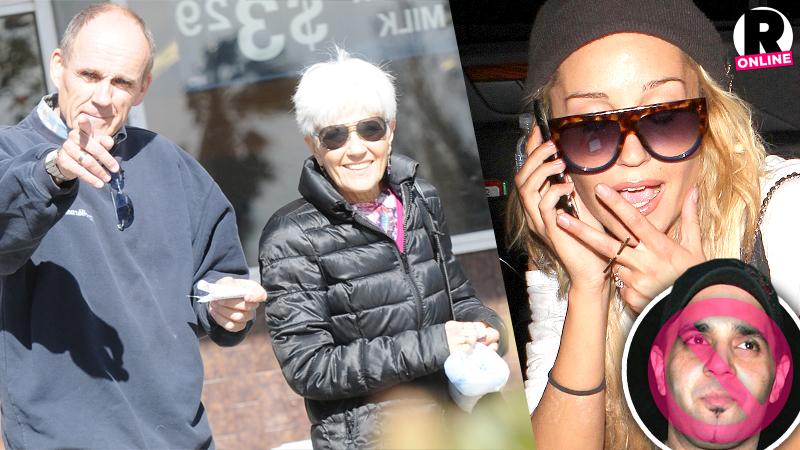 Less than one month after Amanda Bynes' hospitalization on a psychiatric hold, RadarOnline.com has learned that her situation continues to improve. In the latest development, her parents, Lynn and Rick Bynes have finally severed ties with shady self-proclaimed manager, Sam Lutfi, after he posted a bizarre open letter online about their troubled daughter.
The timing of the decision comes just as Bynes is beginning to show signs of improvement at a mental health facility.
Article continues below advertisement
And Lufti was famously right by Britney Spears' side during her infamous 2012 meltdown. The singer's family eventually had to get restraining orders to make him go away.
Now Bynes' parents may understand how they felt. "It became very obvious to Rick and Lynn that Sam was using Amanda to gain some type of legitimacy with the media as a Hollywood power player," says the source. "They are thankful that Sam helped get Amanda back to Los Angeles from New York, but it ends there. The last person Amanda needs in her life is that guy."
Article continues below advertisement
The Bynes family was put on alert after Lutfi penned a bizarre open letter about their 28-year-old daughter on XOJane.com. In the post, he attempted to explain the misconceptions about his approach to helping troubled starlets.
"I've worked in Hollywood for a long time, and over the years these experiences have led me to see what happens when too much fame and too much money can sometimes get the best of celebrities," he wrote. "I am a problem solver, and I care about helping people get out of what may seem like some of their more difficult places in life. Which is why you have seen me associated with some of the more famous celebrities when they are in their most trying hours: Britney Spears, Courtney Love and now Amanda Bynes."
As RadarOnline.com reported, Lufti had done his best to infiltrate Bynes' inner circle in recent weeks. "All I can tell you is that Amanda is getting the help that she needs and that I am working closely with her and her family in order to ensure that we can move on from the tabloid sensationalism of her 'breakdown' and instead concentrate on what a rare, talented young woman she has always been and continues to be," he asserted.
Now that Lufti is out, Bynes' parents are fully focused on helping her any way they can. A judge granted Lynn conservatorship, giving her the power to make medical, personal and financial decisions for her daughter.
According to the source, Bynes will "likely remain at Las Encinas for at least the next three months" while she gets the help she so desperately needs.
Did the Bynes make the right decision to get rid of Sam? Was he being honest when he says he just wants to help stars escape difficult times in their lives? Sound off in the comments.