Jennifer Lawrence, Kate Upton & Others Threaten Google With $100M Lawsuit Over Nude Hacking Scandal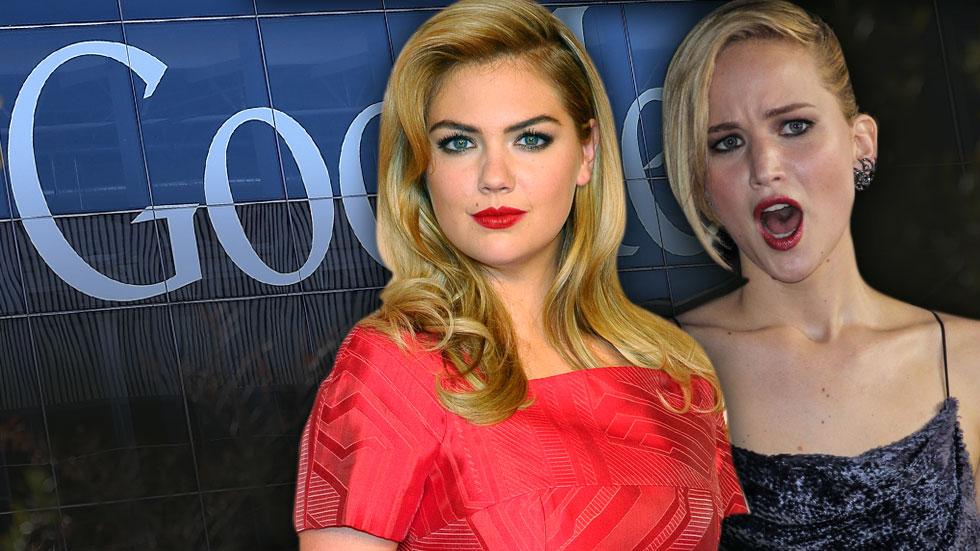 Bulldog Hollywood lawyer Marty Singer has put Google executives on notice that their pedestrian reaction and profiteering to the flood of hacked celebrity nude pics could leave them vulnerable to legal damages in excess of $100 million, as he represents more than a dozen of those victimized by the hackers.
Singer, in a statement released to RadarOnline.com, warns Google founders Larry Page and Sergey Brin that their online behemoth has failed "to act expeditiously, and responsibly to remove the images, but in knowingly accommodating, facilitating, and perpetuating the unlawful conduct" in their stagnant responses to the appearance of the hacked images, after his firm contacted them about the breaches more than a month ago.
Article continues below advertisement
The attorney added that "Google is making millions and profiting from the victimization of women" by not removing the contraband pics from their search engine, and subsidiaries such as BlogSpot and YouTube.
"Google knows the images are hacked stolen property, private and confidential photos and videos unlawfully obtained and posted by pervert predators who are violating the victims' privacy rights," Singer said, "yet Google has taken little or no action to stop these outrageous violations."
The legal powerhouse compared the tech giant's response to the hacking scandal to the NFL's handling of recent scandals involving players accused of child abuse and domestic violence.
"Like the NFL, which turned a blind eye while its players assaulted and victimized women and children, Google has turned a blind eye while its sites repeatedly exploit and victimize these women."
Singer suggested Google has taken such a tack "because the victims are celebrities with valuable publicity rights," and that Google has done "nothing but collect millions of dollars in advertising revenue … as you seek to capitalize on this scandal rather than quash it.